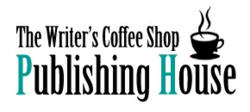 Come meet the women behind the Fifty Shades of Grey Phenomenon at the Texas Book Festival,
October 27-28.
Arlington, Texas (PRWEB) October 18, 2012
The Writer's Coffee Shop Publishing House has become a well-known name in indie publishing circles thanks to the hard work of employees all over the world. What started in Australia with a base in North Texas has grown to a company of over thirty employees from four different countries.
The question has been posed from many in the media, "How do you run a company with people you've never actually met?" The answer is that the internet has helped to bring The Writer's Coffee Shop employees together. "We have monthly meetings with each department, and there are the never-ending strings of emails and chats to bring us all together. We probably talk a lot more with each other than most brick-and-mortar based companies," says Jenny Pedroza, Chief Marketing Officer for TWCS.
There is no doubt this is a close group of coworkers and authors. "Our company has that family feeling. We really help each other and root each other on." says employee Christa Beebe, of the camaraderie she felt when hired on almost a year ago.
Everyone at The Writer's Coffee Shop is excited about getting together in Austin during the Texas Book Festival at the end of October. With over thirty authors and staff planning on attending, it promises to be a weekend Austin won't soon forget!
If you are in the area on the weekend of October 27-28, please stop by The Writer's Coffee Shop booth located in Tent 22 (on Colorado Street).
The following authors and their books will be available on both days for signings.
Lissa Bryan, author of "Ghostwriter"
*Alexandra Allred, author of "Damaged Goods"*
Allie Jean, author of "Legacy of a Dreamer"
Suzy Duffy, author of "Wellesley Wives"
*S.L.Scott, author of "Naturally, Charlie"*
T.M. Franklin, author of "MORE"
Sherri Hayes, author of "Hidden Threat," "Slave," "Need" and "Behind Closed Doors"
*Michael Schneider, author of "Blind Faith," and "Darkness of Perfection"*
Lindsey Gray, author of "Lies Inside," "Redemption," and "Revisited"
K.B Hoyle, author of the Gateway Chronicle Series
N.K. Smith, author of The Old Wound Series, "My Only," and "Ghosts of Our Pasts"
Gene Doucette, author of "Immortal" and "Hellenic Immortal"
*indicates authors that are from Texas.
About the Publisher:
The Writer's Coffee Shop Publishing (TWCS) House is an up-and-coming independent publisher based in New South Wales, Australia. They recently gained a great deal of attention when they published Fifty Shades of Grey, the international literary sensation released in June, 2011 now represented by Random House.
Launched in October, 2010 with the vision of working alongside talented authors while providing quality e-books to the growing marketplace, TWCS publishes a wide range of fiction titles sure to have something for any literary appetite.
Website: http://ph.thewriterscoffeeshop.com/