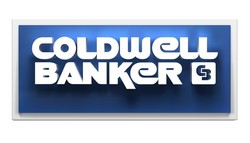 Saint Louis, MO (PRWEB) February 22, 2010
John Wynne, a licensed real estate agent in St. Louis for over 10 years, and his son Steven Wynne, a young entrepreneur/real estate investor and Realtor, have combined their talents and efforts to form The Wynne Team with Coldwell Banker Premier Group.
The Wynne Team will focus their business around a full time/full service real estate philosophy to best serve their clients. The father and son duo work with both home buyers and home sellers. Additionally, The Wynne Team use their own real estate investment experience to work with other investors from the sales side of the business.
John leads The Wynne Team's green side of the business. He specializes in working with Green homes and has the National Association of Realtor's Green Designation. Steven leads the web development side of their Realtor business.
Those interested in buying a house or selling their current home can find out more about this new St. Louis real estate agent team by visiting their website at http://www.TheWynneTeam.com.
The Wynne Team
Coldwell Banker Premier Group
4044 Butler Hill Road
Saint Louis, MO 63129
###