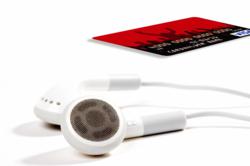 Slapping a celebrity image on a costly, generic prepaid card won't do. As an industry, we need to do a more effective job of understanding the youth markets and tailoring products to meet their needs better and more affordably than any other alternative.
New York, NY (PRWEB) June 06, 2011
Policy-makers, financial literacy experts, bankers and technologists will be in attendance at the 6th Annual Underbanked Financial Services Forum, June 8 to 10 in New Orleans, where Plastyc CEO Patrice Peyret will lay out a blueprint for a new generation of prepaid cards for the youth market.
The guidelines are meant to help address a fundamental problem: a shortage of affordable financial services tailored for teens and young adults. Young adults typically carry low balances that can make checking accounts unaffordable. And unless they are 21, they often can't get credit cards on their own. Reloadable prepaid cards can be a great option, as long as the cards are targeted to their needs and offer easy-to-understand and affordable plans.
In a panel session called "The Young and the Bankless", Peyret will lay out youth product design plans that include:

Extensive mobile access via smart phones and simple text messaging
Loyalty reward programs that help create incentives and rewards for saving money or other desired behaviors
An easy way for parents to add money to the cards
Integration with budgeting tools
An easy to make person-to-person payments for sharing expenses with roommates
Added services such as automatic enrollment in roadside assistance services (in case a not-so-new car breaks down)
The ability to share account reporting with parents
Low ATM and reload fees
Low or no monthly fees
The intended service features draw on Plastyc's experience as a leader in the teen prepaid card and youth banking markets with its UPside Visa and iBankUP.com products. Visa described its own consumer research findings about youth cards at the Prepaid Expo conference in March 2011.
The Underbanked Financial Services Forum is co-sponsored by the Center for Financial Services Innovation and SourceMedia, publisher of American Banker. It is a national event focused on serving the financially underserved.
About Plastyc, Inc.
Plastyc delivers good banking to all by providing 24x7 access to FDIC-insured accounts through any Internet-connected computer or cell phone. Unlike traditional checking accounts, Plastyc's iBankUP portal and UPside cards never incur overdrafts, and they offer better services at lower prices, with more ways to receive money and no risk of over-spending it. Plastyc's principals and directors have a track record as financial services innovators at companies including Gemalto, Oberthur, Signio (now part of PayPal, an eBay company), ClairMail, Lending Club, and Genetic Finance. Plastyc is privately held with headquarters in New York City.
###