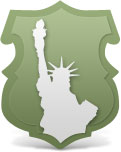 Many different types of people face security issues at one point of their lives. And during those difficult situations, where discretion is paramount, the best decision is to employ professional protective services
New York, NY (PRWEB) June 11, 2013
As one of the top security companies in New York City, Thin Blue Line Investigations LLC is proud to introduce on its website an enhanced executive protection service designed for VIPs and high profile individuals needing specially trained security officers who can guarantee their safety with the lowest possible impact on their day-to-day activities.
VIPs and high profile individuals across New York City can benefit from this enhanced executive protection service, as well as other protective services like event security, at truly competitive prices. Having effectively handled corporate security cases in in the Bronx, Brooklyn, Manhattan, Queens and Staten Island, this top tier private eye agency also provides investigative services.
Executive protection is a security measure developed to guard a threatened person or to protect an individual exposed to a permanent risk. This kind of protective service is usually provided by licensed specialists with many years of experience who are trained to deliver personalized security strategies.
Headquartered in the heart of New York City, this Private Investigator Agency leads private security contractors in the five Boroughs because of its customized approach to every case. The professionals at Thin Blue Line Investigations LLC take the time to specifically assess each client's situation in order to determine which member of their personnel would be the right fit for the assignment.
"Many different types of people face security issues at one point of their lives. And during those difficult situations, where discretion is paramount, the best decision is to employ professional protective services" said a spokesperson for Thin Blue Line Investigations LLC. "We offer such a wide range of protective services, because we understand every person is different."
Thanks to their skilled staff of former and current NYPD detectives, Thin Blue Line Investigations LLC can provide their corporate and celebrity clients with first-rate protective services. By thoroughly approaching each case, their specialists are able to avert emergencies, protect their clients' assets, and streamline the existing level of security in any possible scenario at the most affordable prices.
To benefit from this enhanced executive protection, as well as any other protective services, please visit http://www.privateeyenyc.com. For more information on their wide assortment of security services call 347-729-5541 for a completely free consultation.
About Thin Blue Line Investigations LLC
New York headquartered private investigator agency Thin Blue Line Investigations LLC serves clients in all the five Boroughs of NYC, as well as across state lines, with utmost discretion and complete confidentiality. Thin Blue Line Investigations LLC is a NYS Licensed and Bonded Investigative and Security Company that excels at providing unparalleled security for corporate and celebrity clients. All of their investigators are current or former NYPD Police Detectives with both investigative and courtroom experience.