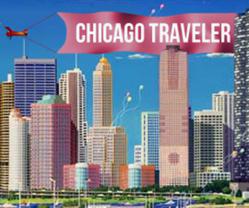 Chicago, Illinois (PRWEB) January 17, 2013
While the crowds have petered down a bit in the Windy City, there are still plenty of things to do. Every weekend of January is filled with concerts, sports, shows and frantically trying to find a date in time for Valentine's Day. There's no better place to scout out a date than getting out to one of the great things to do in Chicago this weekend.
Go to a Bulls Game
The Chicago Bulls have a few games at United Center this week. Catch them on Saturday, January 19th and see them (hopefully) dominate the Memphis Grizzlies. It's not really the weekend anymore, but on Monday they're also playing the LA Lakers, which should be a great game. Get Chicago Bulls tickets for the game in advance online.
The Blackhawks start their season this Saturday in Los Angeles against the Kings, but they'll be returning next week for a game against the St. Louis Blues on Tuesday night.
Check out a Concert
Grace Potter and the Nocturnals will be in town this Friday night, January 18, 2013. See the gang at the Riviera Theatre, show starts at 7:30. 10,000 Maniacs is playing at City Winery on Friday at 8pm and Corey Smith will be at Joe's Bar on Weed St. this Saturday night starting at 8:45pm. Too Hot to Handel: The Jazz-Gospel Messiah is performing on Saturday and Sunday, January 19th and 20th, and the Chicago Symphony Orchestra is performing Brahms all weekend long, Thursday through Saturday. Find all tickets to all these concerts in Chicago and more for the weekend ahead.
See a Show
There are shows in Chicago playing all week, and weekend, long. Other Desert Cities is playing at the Goodman Theatre, and the New York Times called this "the best new play on Broadway." I Love Lucy - Live on Stage at the Broadway Playhouse is always good for a few laughs. The Mother**** with the Hat is a hilarious comedy at the Steppenwolf. The Book of Mormon is playing at the Bank of America Theatre, and since the Broadway production of this religious satire won 0 Tony Awards in 2011, it's always a good choice. Of course, Blue Man Group and Million Dollar Quartet are the long-standing shows in Chicago that will always be there, week after week.
Take a Tour
There are tours for both Chicago locals and Chicago travelers will enjoy this weekend. Of course there are all the famous sightseeing tours in Chicago that travelers can enjoy by boat, by foot or by bus. This is an ideal time of year to check out a food tour in Chicago. All those extra calories help keep warm in the winter, despite any New Year's resolutions that are still going strong.
Tour the Half Acre Beer Company every Saturday at 11am. $10 includes a Half Acre pint glass and samples during the tour. It's a first come, first serve situation, so don't be late. Thursday night, Binny's Beverage Depot in Lincoln Park is hosting a Firestone Walker Double Barrel Ale, Pale 31 and Velvet Merlin 6-pack Release with Matt Brynildson. It's not exactly a tour, but at least there's some great, and much anticipated beer to take home.
Visit a Museum
When it's this cold outside, the museums are a great place to spend the weekends. These are the last few days to see quite a few exhibitions at the Art Institute of Chicago like focus: Hito Steyerl, The Floating World Emerges: selections from the Clarence Buckingham Collection Part I and A Century of Architectural Drawings: Early Collections from the Burnham Library of Architecture. These exhibits will only be at the museum until January 27, 2013. The Jellies are still at the Shedd Aquarium, and of course they're as beautiful as ever. Maharaja: The Splendor of India's Royal Courts exhibit will only be at the Field Museum for a few more weeks, and houses almost 200 treasures from 250 year of India's kingship. Use Chicago museum coupons to see all of these great exhibits for less throughout this trip, or over the next few weeks.
The weekend is almost here. Don't let this weekend go to waste, because there are tons of things to do in Chicago that every traveler or local will enjoy.
About ChicagoTraveler.com:
Chicago is one of the top vacation destinations in America, famous for its annual events, popular foods, architecture and top sports teams. ChicagoTraveler.com guides travelers to all the best things to do, top places to eat and deals on the best hotels in Chicago to stay.