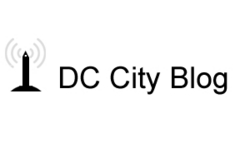 Washington, DC (PRWEB) January 16, 2008
Washington, DC is a city of diversity and change. For years, Washington, DC and the surrounding area has attracted a population of young professionals from all over the country with aspirations of working in politics who mix with a resident population of people who have been living in DC for years.
For the most part, newcomers to DC have learned about the nightlife largely through word-of-mouth. Many people who have been living in the DC-area look for new things to do in the standard area publications. DC City Blog provides DC residents - both newcomers and established residents - with an insiders guide to places to go and things to do in DC and the surrounding metropolitan area including Virginia and Maryland.
DC City Blog has a team of bloggers and editors who have been living and breathing the Washington, DC social scene for years. Through DC City Blog, they will be sharing their perspectives of restaurants, clubs and bars in DC with newcomers and current residents looking for new experiences.
In addition, DC City Blog will be offering a range of marketing services to local businesses who want to move beyond advertising and promote their brand or venue through word-of-mouth. DC City Blog will connect these clients with their network of local bloggers, podcasters and video bloggers who are interested in covering their events and venue.
About DC City Blog
DC City Blog is written by people who live in DC and know the DC area. It is an insiders guide on places to go and things to do in DC. DC City Blog also helps local businesses leverage social media to promote and publicize their business.
###