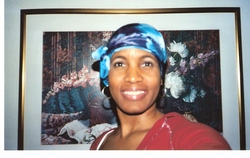 Through the ongoing introduction of inspiring messages via new literary works, music, films and television programming, 'Scooty Mack & M Fire Productions' is on a mission to help create entertainment making for a better world
Jenkintown, PA (Vocus) February 20, 2008
Scooty Mack & M Fire Productions, headed by famed music producer and songwriter, McKinley Horton, is pleased to present "Better World" Publishing's first book release, "Third Shift", an autobiography by former nurse LaShana Spann depicting one woman's lifelong journey against the odds.
Spann's compelling life story chronicles her struggle to survive following sexual violation at a young age, separation from her family due to severe drug substance issues, and the alleged poisoning of her beloved Uncle by his lover.
Spann shares, "I would rather have had my lonely eyes close permanently through all this pain, but my faith led me through it."
An inspirational story of survival, "Third Shift" will be available late spring.
"Through the ongoing introduction of inspiring messages via new literary works, music, films and television programming, 'Scooty Mack & M Fire Productions' is on a mission to help create entertainment making for a better world," states Horton.
For more details, please visit http://www.scootymack.com or, contact "Third Shift" author, LaShana Spann at scootymack2004@aol.com or call 215-885-1625.
###