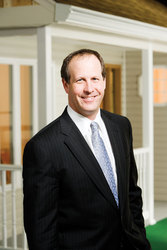 The driving force behind how every Thompson Creek employee performs their job is the goal of total customer satisfaction
Landover, MD (PRWEB) July 28, 2010
Thompson Creek announced today its President, Rick Wuest, has received a Baltimore SmartCEO 2010 Circle of Excellence Award, which recognizes 10 Greater Baltimore CEOs who have demonstrated specific leadership attributes that have made them uniquely successful in the business community.
The 10 winners of the Circle of Excellence Award will be celebrated at SmartCEO's Circle of Excellence Awards event on May 12, 2010 at the Intercontinental Harbor Court Hotel from 6:00-9:00p.m.
Rick Wuest said, "Thank you to SmartCEO for inviting Thompson Creek into the circle of excellence. As CEO I accept this award which rightfully belongs to all of the employees of Thompson Creek. The driving force behind how every Thompson Creek employee performs their job is the goal of total customer satisfaction. Being recognized for outstanding customer service by Smart CEO validates that these efforts have resulted in the desired effect. Only through the dedication and hard work of every one of our employees at Thompson Creek is it possible to realize our vision of total satisfaction for each and every one of our customers."
The Circle of Excellence categories for which CEOs were nominated and honored are:

Hot Startup
Serial Entrepreneur
Marketing
Young Entrepreneurship
Family Business
Product Innovation
Lifetime Achievement
A Classic
Philanthropy
Customer Service
"Circle of Excellence winners are not only selected and honored for their accomplishments, but for demonstrating success in applying a unique leadership attribute that significantly benefits their business and the community," said Craig Burris, Publisher at SmartCEO Magazine. "We are honored to recognize Rick Wuest as one of Greater Baltimore's standout leaders."
Baltimore SmartCEO magazine is a regional "growing company" publication. SmartCEO believes that a "growing company" is really determined by the spirit, drive and dynamics of a company's owners and managers, rather than by the size of its building, the number of its employees, or its sales volume. Each month, a variety of businesses in the greater Baltimore and greater Washington areas turn to its pages for features, case-study advice and trend analysis, all with a uniquely local flavor. SmartCEO is read by more than 31,000 business owners in Baltimore and Washington.
For a complete list of winners or more information regarding the program and event, visit http://www.smartceo.com.
About Thompson Creek Window Company
The Thompson Creek Window Company is a privately owned and family operated manufacturer and installer of energy efficient home improvement replacement products serving the Maryland, Northern Virginia and Washington D.C. Founded in 1980, their roots were planted as a manufacturer of energy efficient, maintenance free vinyl replacement windows. Since that time, they have evolved into one of the leading specialty home improvement contracting companies in the nation. Thompson Creek's product mix includes replacement windows and doors, vinyl siding, and a clog-free gutter system. They operate their administrative offices and 80,000 square foot manufacturing facility in Landover, Maryland, where they employ a staff of over 200. For more information visit http://www.thompsoncreek.com
###