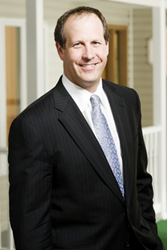 Sustainability in our business requires the highest-quality product, perfect installation, and stellar customer service.
Lanham, MD (PRWEB) October 03, 2011
Thompson Creek Window Company, the mid-Atlantic's leading home improvement replacement products company, today announced they have been named #8 on replacement contractor magazine's annual Replacement 100 list, up eight spots from #16 in 2010.
According to the magazine, "Growth in the home renovation industry has stalled ever since the onset of the 2008 recession. But while the industry's tepid growth may be the rule, there are any number of exceptions among companies that specialize in replacing roofing, siding, windows, or other parts and pieces of the house. These [Top 100] companies are mostly sophisticated marketers…" Thompson Creek Windows reviews industry and economic trends continually to ensure their product features, financing options and market strategy are tailored to their exact target customer. The resulting success has been steady and incremental throughout this economic downturn.
Rick Wuest, president of Thompson Creek, said "I am thrilled our company has been recognized once again as one of the top replacement contractors in the country. In any economic time, sustainability in our business requires the highest-quality product, perfect installation, and stellar customer service. In these trying economic times our goals have not wavered. Our mission has always been 100% satisfaction in all we do. We have never settled for less, and our inclusion in this list is validation that we are succeeding in our mission."
About Thompson Creek:
The Thompson Creek Window Company (Thompson Creek) is a privately owned and family-operated manufacturer and installer of energy-efficient home improvement replacement products. Founded in 1980, Thompson Creek began as a manufacturer of energy-efficient, maintenance-free vinyl windows. Since that time, Thompson Creek has evolved into one of the leading specialty home improvement contracting companies in the nation. The company's product mix includes replacement windows and doors, vinyl siding and a clog-free gutter system. Thompson Creek is headquartered in Lanham, MD with an 80,000 square-foot manufacturing facility in Landover, MD.
# # #