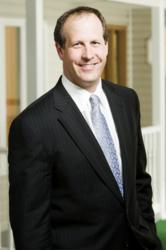 The driving force behind how every Thompson Creek employee performs their job is the goal of total customer satisfaction.
(Vocus/PRWEB) February 18, 2011
Thompson Creek Windows, based in Lanham, Maryland, received the 2011 Remodeling Service Excellence Award. The program winners were announced at the Back on Track Executive Conference in San Antonio, Texas, on February 11, 2011.
The Remodeling Service Excellence Award was created in partnership with GuildQuality, a customer-service research company. This award recognizes companies that deliver a consistently exceptional customer experience, as corroborated by interviews with dozens of their past clients. As noted by Geoff Graham, GuildQuality's president, "Not only does exemplary service improve the lives of the customers who experience it directly, but it solidifies the reputation of the business as one worth referring and one worthy of repeat business."
GuildQuality conducted the surveys, which entailed contacting all nominees' clients from 2010 via email, mail and telephone surveying. Results were then passed on to the editors at Replacement Contractor magazine, who were responsible for final selection in two categories: revenue greater than $10 million and under $10 million. Winners were selected based on performance across all questions, with particular weight to the response rate and recommendation rate.
All participants averaged a 73% response rate and 93% recommendation rate, with Thompson Creek exceeding these averages by achieving a 79% response rate and 94% recommendation rate.
Rick Wuest, president and CEO of Thompson Creek, was proud to be honored as one of five recipients of this year's Remodeling Service Excellence Award. "The driving force behind how every Thompson Creek employee performs their job is the goal of total customer satisfaction," Wuest remarked. "Winning this Service Excellence Award as a result from the feedback of our satisfied customers is validation that we are succeeding in our mission."
About Thompson Creek:
The Thompson Creek Window Company is a privately owned and family operated manufacturer and installer of energy efficient home improvement replacement products. Founded in 1980, their roots were planted as a manufacturer of energy efficient, maintenance free vinyl windows. Since that time, they have evolved into one of the leading specialty home improvement contracting companies in the nation. Their product mix includes replacement windows and doors, vinyl siding and a clog-free gutter system. Thompson Creek employs a staff of over 275 people at two locations: their manufacturing plant and distribution center in Landover, Maryland, and their corporate headquarters and administrative offices in Lanham, Maryland.
###