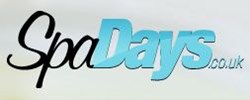 (PRWEB UK) 8 May 2013
Digital Sports Group has announced the addition of Thoresby Hall to their collection of spas on the SpaDays.com website. Thoresby Hall is located in the lovely countryside of East Midlands, Nottinghamshire.
SpaDays.com is a new website that brokers 'spa days' and 'spa breaks' gift vouchers at various spas across the UK. The site is owned and run by Digital Sports Group who also sell experience vouchers through their established flagship site TrackDays.co.uk.
Dan Jones, Operations Manager for SpaDays.com said, "We are excited to see the Thoresby Hall Hotel & Spa become part of our spa hotel collection. With its rich history and elegant spa, we are sure it will be a must stop destination for even the most discerning spa traveller."
For more information on Thoresby Hall and 'spa days' in the East Midlands, Nottinghamshire, you can search for 'Spa Days in the East Midlands' on the Spadays.com website.