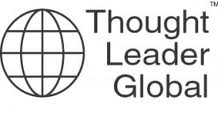 There are obviously many security and identity concerns with cloud, and this year's event will feature various speakers discussing these issues and how their organizations deal with them
Amsterdam, Netherlands (PRWEB) March 04, 2012
ThoughtLeaderGlobal.com will host a corporate IT forum "Enterprise Cloud Computing" on April 19-20. The concept to this year's two-day annual computing forum: Corporate IT Strategy, Governance, Cloud and Architecture Perspectives.
Savvy IT directors currently implementing cloud-computing technologies will present a broad range of practical corporate experiences and related topics separately discussed at the Forum, including business development and technology advancements.
Cloud computing provides computation, software applications, data access, and storage resources without requiring cloud users to know the location and other details of the computing infrastructure.
This type of data center environment allows enterprises to get their applications up and running faster, with easier manageability and less maintenance, and enables it to rapidly adjust IT resources (such as servers, storage, and networking) to meet fluctuating and unpredictable business demand.
"Attendees will learn about moving their organization toward a more efficient business mobile-enabled architecture," said ThoughtLeaderGlobal.com Marketing Manager Scott Rogers.
Technology continues to make impressive strides and this year's IT Forum, to be held in Amsterdam, is seeking to enlighten attendees with the most up-to-date information.
The Forum will address the concept of cloud within the business model as well as illustrate its diverse services and its IT infrastructure, said Rogers.
"In the current economic environment, companies are constantly searching for ways to decrease costs while increasing revenue, and cloud is a key enabler of savings opportunities," Rogers said.
Among the topics and presenters at the two-day event, according to the ThoughtLeaderGlobal.com statement:

APM Terminals: "Public vs. Private vs. Hybrid"
Vodafone: Unlocking the true potential for cloud in your organization
Philips: Moving toward a mobile-enabled business architecture
GSK Biologicals: Cloud computing and enterprise architecture
Munich Re on datacenter automation
IBM: Managing Security and Compliance Concerns in Cloud Computing
An Austrian government presentation on electronic identities and their uses in cloud computing
Continental AG on cloud-based, on-demand SAP ERP operations: cloudy vision, or already a reality?
Deutscher Alpenverein: Cloud Services as an Extension of IT Infrastructure
Vodafone: Cloud computing as business continuity
"There are obviously many security and identity concerns with cloud, and this year's event will feature various speakers discussing these issues and how their organizations deal with them," Rogers said.
For more information on the "Enterprise Cloud Computing Forum" or any of the upcoming Thought Leader Global events, contact Marketing Manager Scott Rogers at +44-203-239-1927 or email info(at)thoughtleaderglobal(dot)com.
About Thought Leader Global
ThoughtLeaderGlobal.com is a dynamic networking organization that produces targeted business media and events on various issues to senior management in multinational enterprises. Thought Leader Global's mission is to produce business events that allow industry representatives to share various approaches to complex commercial challenges, giving event attendees valuable insights on increasingly complex global environments.
For additional information, interview and image requests contact VirtuosOnline.
# # #