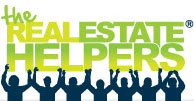 A client from Victoria states, 'After an expensive failed auction with another agent, Nicholas Rait sold our home for $25,000 above the asking price. We wish we had found you sooner!'
Melbourne, Australia (PRWEB) December 07, 2011
In a time when real estate is at a low and agents have been leaving their jobs in search of something that gives a steadier income, The Real Estate Helpers are actually hiring. With traditional agents leaving the scene and The Real Estate Helpers team growing, selling a house in Australia need not be the headache it is expected to be. Sellers do not have to worry about unpleasant associations with unethical agents who are only concentrating on their commission and not on providing good service.
Therealestatehelpers.com.au, Australia's preferred home seller website, is known for its unique work philosophy and very original real estate practices. Head Real Estate Helper Lloyd Jenman shares one of the factors that set a Real Estate Helper apart from regular agents, "Unlike 'typical' real estate agencies – where agents are paid based on the number of homes they sell – our Helpers are paid a salary and are bonused when they achieve a high number of delighted clients. Lots of happy clients is our focus." Such an arrangement clearly guarantees satisfaction on both ends.
With its commitment to ethical practices and passion for quality service, The Real Estate Helpers are able to achieve success where local agents fail, and you can now watch or read testimonials from clients giving proof to the claim. A client from Victoria states, "After an expensive failed auction with another agent, Nicholas Rait sold our home for $25,000 above the asking price. We wish we had found you sooner!" Another client talks about his dissatisfaction with the multiple agents he'd dealt with for about seven months before he finally decided to tap the services of a Helper, who genuinely cared in contrast to the previous agents who were all just about the money.
Despite the failing economy, business for The Real Estate Helpers remains good. The company has already established a reputation for efficiency and trustworthiness. A team member can function as a vendor advocate or a private sale specialist; all agents are drilled in the principles of negotiation. The company has a tried and tested system for helping clients, even going so far as to shun traditional practices that do not work in their best interest. Every step of the process is designed to effectively meet their needs. Jenman explains, "We don't talk around the facts, we give them to you straight-up. As you may expect, it's not an easy thing to do, but we don't do 'easy', we do what's best for you." This is evident in several videos and ebooks that the company has produced on topics such as how to sell your own home and how to buy the home you love. Jenman avers, "Our Helpers aim to change the way you think about real estate professionals."
With the excellent feedback from clients and the fact that the company is seeking more members for the team, it is obvious that The Real Estate Helpers unique philosophy and atypical real estate practices work really well.
###