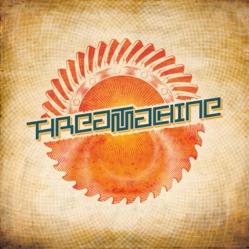 There hasn't been a major shift in music in 10 years, and it's time to change that.
Ontario, Canada (PRWEB) January 17, 2012
Canada's Threat Machine has just released his highly-anticipated self-titled debut album to a worldwide audience. For a limited time, fans can name their price at http://www.music.threatmachine.com.
Threat Machine is the alter ego of George Spanos, the writing and production talent behind the music. He describes the inspiration for the album: "I wanted to take sonic elements from heavy, noise-based music and combine them with synths and forward-thinking melodies to blur the lines and produce unexpected results."
Threat Machine was started as a creative outlet by Spanos who was becoming increasingly frustrated with the state of electronic music: "For me, music should inspire, entertain, and challenge and I feel there is very little of that going on right now. There hasn't been a major shift in music in over 10 years, and I think it's time to change that."
Writing for Threat Machine started in early 2010 with a few experimental tracks which paved the way for this full-length debut. Full creative control of the music was vital to Spanos. In addition to handling all of the recording and production duties, he is also responsible for all vocals and instruments on the album.
Though Threat Machine's sound is hard to typify, a broad range of musical genres can be heard on this debut release. Influences include industrial, synthpunk, experimental, noise, new wave, and electronic styles.
The two lead tracks (The Rain, Too Late Now) combine hard-edged rhythms with intense synth lines to form a unique sonic character. Electronic minimalism is also represented (Modern Song). Frenetic vocals are fused with stripped-down sonic arrangements in a number of instantly infectious tracks (Straitjacket Psycho, Oh Yeah). A number of dark ambient tracks (One Moment, Rush) are sandwiched between up-tempo pieces dealing with everything from the human psyche to the rawness of emotion (Time, Pins, Alter Ego, Never Again).
In addition to digital download, a limited edition CD has been produced of Threat Machine. The full album can be streamed right now at http://www.threatmachine.com and is also available at major online retailers worldwide including iTunes and Amazon.com.
###