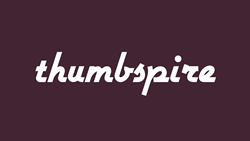 We are here as a partner and support system, providing resources that independent outfits don't have access to.
New York, NY (PRWEB) May 20, 2014
Buongiorno, a wholly-owned subsidiary of NTT DOCOMO, has announced the launch of its latest business venture, Thumbspire.
An apps partner with an attitude, Thumbspire helps independent developers analyze and optimize games and apps, then markets them in a way that makes them stand out. Team Leader, Daniel Cohen, explains, "There are more than one million apps in the iOS and Google Play stores. So it is extremely difficult to make your mark or make money. That's where we come in."
The company's NYC office bustles with the energy of a startup, but the company is hardly the new kid on the block. "The Thumbspire team is made up of professionals with years of mobile experience," says Deal Maker, Christopher Lam. "We know this industry. We have connections with carriers and ad networks. And, we are ready to put that experience to use for developers and apps that we believe in."
Thumbspire's international parent companies Buongiorno and NTT DOCOMO ensure that it has a lot of corporate muscle behind its personal touch. The two companies have offices in more than 21 countries, providing Thumbspire with the unique position of having connections in all major markets.
Thumbspire's mission is "to give talented developers the audience they deserve," but, don't call them a publisher. "'Publisher' is a dirty word around here," says Cohen, "We want developers to know that the vision is all theirs. We are here as a partner and support system, providing resources that independent outfits don't have access to."
Are you full of app?
Visit thumbspire.com
Follow @thumbspire on Twitter
Email: press.inquiries(at)thumbspire(dot)com