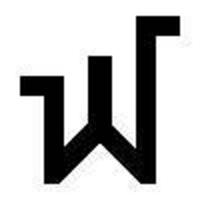 If our product can increase someone's learning productivity by 10 or 20 percent -- which we know it can -- then I believe we've accomplished something both significant a
Youngstown, OH (PRWEB) February 18, 2010
Wade Instruments is pleased to announce the launch of their newest developed software application, Thunder Page –now available as a download from their website.
Designed as a digital research tool, Thunder Page allows users to analyze the contents of any text document for specific words and/or keywords. Unlike most traditional word processors and text editors, the software takes on a split screen appearance to assist in the research analysis process. The left pane contains the original text document and the right pane contains a list of either targeted keywords or all the words discovered within the document, depending on the analysis mode selected.
In Thunder Page's default mode, users can create (or open) a keyword list and have every occurrence of those words highlighted throughout the text -- each in its own uniquely assigned color.
In the Word Frequency mode, two lists are generated containing every word found within the document – one sorted alphabetically, the other sorted by word count. Clicking on any word from either list highlights each occurrence of the word throughout the text, thus enabling users to quickly find content of interest.
In either mode, users can click on any word in the displayed list and have those occurrences re-highlighted with customized colors. The ability to change colors and adjust the background shading streamlines the search process for users, especially when researching large documents.
According to company president, Daniel Wade, Thunder Page began development near the end of 2008 as the economy worsened and the jobless rates climbed. Having done research on hiring trends, Wade discovered the emergence of new technology and software applications that enabled employers to scan resumes for keywords related to the positions they sought to fill. Understanding the potential market in the near countless unemployed and wishing to level the playing field, he began developing a program that would essentially allow a job seeker to scan a help wanted ad for specific position related keywords and adjust their resume accordingly.
He also stated that during the beta testing process -- which began in March of 2009 -- other people began expressing interest in the concept behind the product and contributed ideas that helped the software evolve into a more rounded and powerful research tool--one whose potential market now stretched beyond the masses of the unemployed.
"If you think about it," Wade said, "The number of people doing research on their computers on any given day is staggering. If our product can increase someone's learning productivity by 10 or 20 percent -- which we know it can -- then I believe we've accomplished something both significant and noteworthy."
"With the recent changes, we've just expanded our market exponentially. Now we're talking about business professionals, students of all ages… practically anyone who needs access to targeted information quickly."
More about Thunder Page can be accessed here http://www.wadeinstruments.com/thunder_page/product_description.htm
Wade Instruments was established in 1998 in Youngstown, OH and has developed many software applications being utilized locally and abroad.
Download link:
http://www.wadeinstruments.com/downloads/Thunder_Page_Setup.exe
Contact:
Daniel Wade
(330) 518-6795
dwade (at) wadeinstruments (dot) com
###