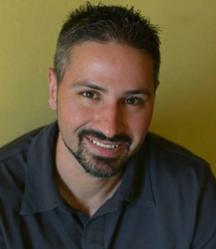 We are excited that John has joined Thunder SEO to head the company's business development expansion.
San Diego, California (PRWEB) August 31, 2012
Thunder SEO, an online marketing agency in San Diego, California, has hired John Bertino as the new Director of Business Development.
"We are excited that John has joined Thunder SEO to head the company's business development expansion," said Max Thomas, President of Thunder SEO. "John brings proven experience and enthusiasm that will benefit Thunder's clients and team. We are truly looking forward to working with him."
Bertino graduated from Rutger's University in 2005 and brings with him an extensive background in online marketing and integrated marketing communications. He has several years experience building successful relationships with Fortune 500 firms such as Boeing, Lockheed Martin, and Viacom as well as with notable startups like EMagister and Teeter Hangups.
Prior to joining the team at Thunder, Bertino was a Business Development Manager at the New Jersey startup Webimax where he played a key role in the company's rapid growth. Other notable marketing experience includes his tenure at EMI Music, which includes Capitol, Virgin, and Bluenote Records, among others. While working at EMI, he contributed to the development and execution of on-and-offline marketing strategies for artists such as Radiohead, Keith Urban, The Gorillaz and more.
Bertino moved to San Diego from New Jersey earlier this year and has been working with Thunder since mid-August. As Director of Business Development, Bertino will work to secure new clients and business partners for Thunder SEO.
Founded in 2007 in San Diego, CA, Thunder SEO supports clients with innovative and results-driven online marketing solutions integrating social media, content optimization and promotion, link building strategies and implementation, local search and mobile marketing, online promotions and sweepstakes, public relations and online reputation management. Thunder SEO is located at 2920 North Park Way, San Diego, CA 92104. For more information on Thunder SEO, call (619) 618-2396 or visit them online at http://www.thunderseo.com/.