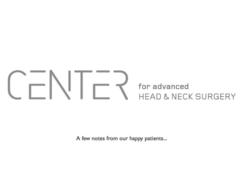 Thyroid cancer may not cause early symptoms, and is usually only discovered as the tumor gets bigger or during routine physical exams. But if you feel a lump in the neck, have trouble breathing or swallowing, schedule a consultation
Los Angeles, CA (PRWEB) May 21, 2012
According to the Wall Street Journal, early last week former Yahoo CEO Scott Thompson told colleagues that he has thyroid cancer. The 54-year old disclosed he had cancer to the company's board of directors and several colleagues last week, just days prior to his resignation over the weekend.
The thyroid is a butterfly-shaped gland at the base of the throat, near the trachea. Thyroid hormones control the heart rate, body temperature, and how quickly food is changed into energy (metabolism). It also controls the amount of calcium in the blood.
Thompson is in the process of beginning treatment for the cancer. The prognosis and treatment options depend on the age of the patient, the type of thyroid cancer, the stage of the cancer, the patient´s general health, and on whether the cancer has just been diagnosed or has recurred.
"Thyroid cancer may not cause early symptoms, and is usually only discovered as the tumor gets bigger or during routine physical exams. But if you feel a lump in the neck, have trouble breathing or swallowing, or experience voice hoarseness you need to schedule a consultation with a thyroid specialist," says Dr. Larian.
Thyroid cancer is similar to skin cancer in that the most common forms are the most easily treated, especially when detected early.  Surgery is the main treatment option, followed by Radioactive iodine in the more advanced cases.
At the CENTER, Dr. Larian and his staff have been highly successful in treating thyroid cancer for years. To learn more about thyroid treatments and surgery, contact the practice at (310) 461-0300.
Dr. Babak Larian, the Chairman and the Director of the CENTER for Advanced Head & Neck Surgery in Los Angeles, is a highly experienced and reputable, board-certified ear, head and neck surgeon, specializing in ear, nose and throat surgery. Dr. Larian is nationally renowned for his expertise in minimally invasive surgery techniques in the treatment of sinus, thyroid, parathyroid, salivary glands and throat disorders.
For more information about the CENTER please visit http://www.LarianMD.com