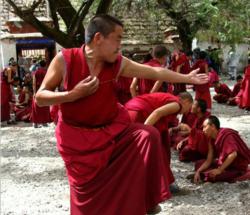 Are you still looking for 3-5 days Tibetan culture tour?Why not contact local Tibet travel agency www.tibetctrip.com?
(PRWEB) May 15, 2013
Taking a tour of Tibet is one of the best ways to see its stunning mountain landscapes while having time to learn about its fascinating culture. When travelers are visiting several countries in one trip, schedules are frequently tight, and it can be difficult to budget time for every destination the group would like to visit. Tibet Ctrip Travel Service-TCTS (http://www.tibetctrip.com), one local Tibet travel agency, now offers a selection of quick 4- and 5-day tours that allow travelers to visit famous sites while squeezing in time to take in Tibet's fantastic mountain landscapes. With many options in and around Lhasa, travelers can customize their itineraries in a variety of ways.
Once travelers arrive in Lhasa, their native Tibetan guide will pick them up from the airport and accompany them to their hotel. The quickest and easiest way of coming to Tibet is by air; daily flights from several different cities service Lhasa including flights from Kathmandu three times a week. The first day of a Tibet tour is great for taking time to relax and acclimatize to the altitude, travelers are encouraged to drink lots of water and avoid overexerting themselves.
Many of the most important Tibet travel attractions are located in and around Lhasa. Must-sees include Potala Palace, Jokhang Temple and Barkhor Bazaar. Travelers usually visit these places on the day after their arrival, and the second day's itinerary can be customized to suit travelers' interests! Some choose to visit Norbulingka, summer palace of the Dalai Lama, while others may choose to visit Drepung Monastery, once one of the largest monasteries in the world. On the afternoon of the second day, a majority of travelers opt to see the famous debating monks at Sera Monastery.
Travel groups on a 4-day tour can spend one of their sightseeing days outside Lhasa; those who have an additional day to spend in Tibet can see many of Lhasa's most famous attractions and then spend a day outside Lhasa enjoying the mountain scenery. Several destinations are within a day's drive of Lhasa including: Lake Yamdrok, Lake Namtso, and the hot spring at Tidrum Nunnery. There are plenty of opportunities along the way for travelers to stop for photos of the landscapes.
With the vast number of Tibet Travel destinations in and around Lhasa, travelers on a tight schedule don't have to miss out on what Tibet has to offer. TCTS is always happy to offer suggestions and help travel groups take maximum advantage of their time! Lhasa is only a few hours, by air, away from many major cities, allowing travelers more time in Tibet. The best time to visit Tibet is upon us; travelers are advised to start planning their trips now.
Tibet Travel Company TCTS Contact Address:
Post Address: Tibet Niwei International Travel Service, Co., Ltd (Niwei Building Room 302, No.13 North Linkuo Road, Lhasa, Tibet)
Tel/Fax (Lhasa area code):86-891-6342607, Mobile: 86-13628999610 (Tony), Post Code: 850000
Email: sales(at)tibetCtrip(dot)com, TibetCtrip(at)gmail(dot)com
Devin Moore provided this news release above on behalf of local Tibet tour agency TCTS (tibetctrip.com). Devin is a travel writer and independent economic analyst based in Springfield, Missouri USA. His economic research is currently focused on airfare pricing. Devin Moore works to spread awareness of Tibet and its people through publishing Tibet travel information.