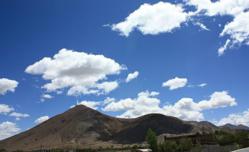 Lhasa local travel agency warm welcomes worldwide travelers to travel to Tibet in 2013!
(PRWEB) April 15, 2013
Tibet travel has been steadily gaining popularity despite changing tourism regulations. Now that the ban on foreign travel in Tibet has been lifted, 2013 Tibet tourism levels are expected to skyrocket! Tibet based travel agent Tibet Ctrip travel service just announced a new release about Tibet tourism in 2013. In the last decade, Tibet has seen drastic improvements to its infrastructure, allowing for more convenient access to tourist destinations. Well-paved roads now cross Tibet and modern hotels provide the comfort travelers are looking for. Improvements like these have been instrumental in transforming Tibet into a worldwide travel destination.
Even with restrictions on foreign travel tourists, drawn by its stunning mountain landscapes and fascinating culture, continue to flock to Tibet. A registered Tibet travel agency is able to help travelers navigate tourism regulations by obtaining any travel permits necessary for a trip. This allows travelers to enjoy a smooth trip without worrying about as many details.
Tony of Tibet Ctrip Travel Service-TCTS (http://www.tibetctrip.com) says, "traveling to Tibet is much easier than it was in the past, daily flights and train arrivals serving Lhasa make what used to a be a long arduous journey relatively easy."
Travelers can fly into Tibet from Kathmandu as well as several major Chinese cities. Once travel groups arrive, a guide will meet travel groups at the airport.
"Experienced native Tibetan guides and drivers provide the best possible Tibet travel experience," Tony continued, "They have in-depth knowledge of Tibet's cultural and historical sites and provide travelers with a more authentic perspective on Tibetan culture and daily Tibetan life. Tibetan drivers know the roads well and help ensure travelers safety between destinations."
Popular travel destinations like Shigatse, Gyantse, and the Yarlung Valley can be reached within a day's drive from Lhasa. Even with improved roads, more remote destinations like Everest Base Camp and Mt. Kailash can be two or more day's drive away from Lhasa; this is where it is important to have an experienced native driver who knows the road well. Fortunately, hotels dedicated to accommodating tourists dot the route to many popular destinations. Travelers must remember that options may be more limited in the most remote areas, however most hotels and guesthouses have friendly staff that works very hard to make travelers comfortable. When arranging accommodations, travel agencies will work with travelers to math their budget and preferences with what are available on a group Tibet tour.
Tibet's developing tourist infrastructure has made its natural wonders and world-famous cultural sites much more accessible. A properly registered travel agency can help visitors have a smooth trip by providing guides, arranging accommodation, and obtaining any necessary travel permits. With a variety of cultural and historical sites now open to visitors, there is a tour to suit every interest! Spring and summer are among the best times to visit Tibet; travelers are advised to start planning their trip now!
Devin Moore provided this news release above on behalf of local Tibet tour agency TCTS (tibetctrip.com). Devin is a travel writer and independent economic analyst based in Springfield, Missouri USA. His economic research is currently focused on airfare pricing. Devin Moore works to spread awareness of Tibet and its people through publishing Tibet travel information.