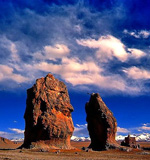 Travel to Tibet with easy and fun www.tibetctrip.com, online platform of Tibet Niwei International Travel Service.
(PRWEB) May 22, 2013
Now that the Tibet travel season is coming into full swing, travelers preparing for their tour often come up with more questions than they can readily find answers. To help travelers have a smooth, easy and unforgettable tour of Tibet, Tibet Ctrip Travel Service-TCTS (http://www.tibetctrip.com) uses its years of experience operating Tibet tours to address common questions and concerns. Today, TCTS offers advice on what to look for in a travel agency, how to avoid money and banking issues, along with suggestions for what to pack.
1. Take care when choosing a travel agency.
Travelers are best off picking a Tibet travel agency that supports the kinds of tours they are interested in. If the travel group is interested in doing trekking or mountain biking, for example, they will want to find an agency that has experience guiding travelers on these kinds of tours. Travelers looking to focus on Tibetan culture will want to make sure that their itinerary includes lots of visits to monasteries and temples along with opportunities to see every day Tibetan life. In any case, travelers will want to use a travel agency that offers good customer service and is responsive to their needs.
2. Plan ahead to avoid money and banking issues.
As a general rule of thumb, travelers should plan on using cash for all transactions. While many travel agencies can process tour related transactions through Paypal or a bank wire, local shops and restaurants typically only accept cash. There are a variety of major banks, such as Bank of China, that will accept foreign ATM cards; travelers need to be sure to alert their bank of foreign transactions before travel to Tibet.
3. What to pack.
This depends on the time of year and nature of the tour. While summer days can be warm, nighttime temperatures plunge in some areas. Clothes that can be layered are the best way to go, especially if trekking or mountain biking. Trekkers will want to wear well broken in hiking shoes while those on a sightseeing tour will be best off with comfortable walking shoes. Given Tibet's altitude, it experiences much more intense sunlight and drier air than most places; sunscreen, sunglasses, a hat, along with lip balm or Chap Stick is a must. Aside from this, travelers are advised to bring over the counter medications and personal hygiene items like hand sanitizer and toilet paper.
How to choose a travel agency, how to avoid money and banking issues, and what to pack are among the most common Tibet travel questions and concerns. While all the details can seem overwhelming at first, a quality travel agency can help travelers sort through the details and offer itinerary suggestions. TCTS has over 10 years of experience operating tours of Tibet and is always happy to answer travelers' questions. Planning ahead is key to an unforgettable trip; travelers are advised to begin planning their tour now.
Devin Moore provided this news release above on behalf of local Tibet tour agency TCTS (tibetctrip.com). Devin is a travel writer and independent economic analyst based in Springfield, Missouri USA. His economic research is currently focused on airfare pricing. Devin Moore works to spread awareness of Tibet and its people through publishing Tibet travel information.