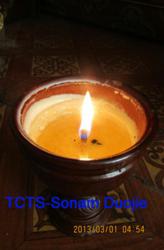 Here are some Tibet travel guide tip practices.
(PRWEB) April 14, 2013
Now that Tibet travel permits are being issued, travelers around the world are beginning to plan for their trips. When visiting a foreign country, it can be difficult to know in advance who to tip and how much to tip. Tibet Ctrip Travel Service-TCTS (http://www.tibetctrip.com), encourages travelers to support the Tibetan community by tipping, when appropriate, and has released a few simple tipping guidelines to help travelers plan in advance. Throughout most parts of China tipping is not expected at places like hotels and restaurants or in taxis; however, in Tibet tipping is expected for a variety of services.

Travel Service Staff: This includes Tibet tour guides, drivers, hotel cleaning staff, and porters. In most cases, travel service staff work very hard to provide the best service possible. If a traveler receives good service, an equally good tip is in order. About 55-65 RMB per day for a guide and 30-50 RMB per day for a driver is a good tip. Some Tibet trekking tours require yak support, for the whole length of the trek, 100-200 RMB is a good tip for a yak person.
Hotel Staff: 10-20 RMB for a porter for carrying luggage up to a room and about 15-20 RMB for the maid over a few day's stay. A porter can be tipped immediately after they bring luggage to traveler's room. The maid's tip can be left in the hotel room as travelers depart.
While cash is always appreciated, the best part about tipping in Tibet is that small gifts from a traveler's home country are equally as appreciated. Many brand name items such as hats, t-shirts, perfumes/colognes, or bags may be hard to come by in Tibet and can be very popular. Tourists are not necessarily under any obligation to tip; however, good service deserves a good tip. Money given as a tip helps Tibetans outside the tourism industry as well! Many Tibetans purchase goods and services provided by other Tibetans, so money in a guide's pocket is eventually money in theirs as well. The Tibetan community extends themselves to share their culture and beautiful land, those who tip well for good service while on a tour of Tibet can leave knowing that they did their part in giving back!
Devin Moore provided this news release above on behalf of local Tibet tour agency TCTS (tibetctrip.com). Devin is a travel writer and independent economic analyst based in Springfield, Missouri USA. His economic research is currently focused on airfare pricing. Devin Moore works to spread awareness of Tibet and its people through publishing Tibet travel information.