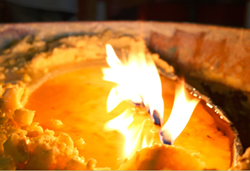 Tibet Ctrip Travel Service helps more and more foreign travelers travelling in Tibet safely and flexibly!
Lhasa, Tibet (PRWEB) May 21, 2015
The tragic earthquake that hit Nepal at the end of April not only drastically affected travel in Nepal but has also prompted Tibet travel limitations. According to US geologists, there is a significant chance of another quake occurring in the area during the spring travel season, most likely between magnitude 5 and 6. In response to a multitude of questions received over the last two weeks, Lhasa-based Tibet travel agency Tibet Ctrip Travel Service-TCTS (http://www.tibetctrip.com) discusses the details.

All mountains in Tibet are closed to climbing as a precaution and display of solidarity for Sherpa and mountaineers killed in avalanches. In addition, Everest base camp has also been closed until further notice. TCTS is re-accommodating affected travel groups and will continue to do the same should another earthquake strike.
At the time of the quake there were 400 travelers on the Tibet side of the Everest area. While none were hurt, all have been evacuated.
For those hoping to embark on a Tibet trekking tour during the spring travel season, there are still plenty of options to choose from. Travelers may want to investigate the Kailash trek, the Tsurphu-Yangpachen trek, and the Ganden-Samye Monastery trek.
TCTS is committed to keeping travelers safe and up to date on the latest Tibet travel news, particularly in natural disaster or other emergency situations. While Tibet is closed to mountaineering for the time being there are still plenty of trekking options to choose from. Travelers with additional questions are encouraged to contact TCTS directly.