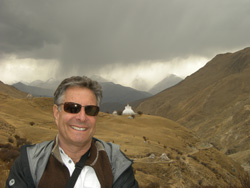 Welcome to trek Tibet with local Tibet travel agency www.tibetctrip.com.
(PRWEB) May 23, 2013
The Tibet trek from Ganden to Samye Monastery combines Tibet's astounding landscapes with opportunities to learn about Tibetan history and culture. To help travelers enjoy a more in-depth exposure to Tibet and its history, Tibet Ctrip Travel Service-TCTS (http://www.tibetctrip.com) has upgraded its Ganden to Samye Monastery trek to include time in Yarlung Valley, cradle of Tibetan Civilization. Travelers will begin at Ganden monastery, enjoy four days of trekking through forested and rocky landscapes, and end the trek at Samye Monastery before heading to Yarlung Valley. Over 12 days, travel groups will enjoy up close encounters with Tibet's fantastic scenery and take time to learn about Tibetan culture.
Founded in the early 1400's, Ganden Monastery was a center of political and administrative power for the surrounding area. Out of the three famous university monasteries in Tibet, the others being Drepung and Sera, it is furthest from Lhasa and typically was home to a smaller number of monks. Sera Monastery was constructed much earlier and is believed to be among the first Buddhist Monasteries in Tibet.
The tour begins in Lhasa where travelers will have time for acclimatization and an introduction to Tibetan culture at places like Potala Palace, Jokhang Temple, and Barkhor Bazaar. The Tibet trekking portion of the tour begins at Ganden Monastery and ascends two mountain passes, the highest of which being around 5200 meters, before arriving at Samye Monastery. Once the travel group crosses the first pass, they will climb down through fields of boulders into valleys with streams and wide-open expanses. After the second pass, trekkers will enjoy a walk through a forested area before arriving at Samye monastery.
After the trek, travelers enjoy more opportunities to learn about Tibetan culture as they visit Samye Monastery; from here the group crosses the Brahmaputra River by ferry before heading to Yarlung Valley. Legend has it that the Tibetan people originated from here as descendents of monkeys and established the first farm in Tibet then its first palace, Yungbulakang Palace. Yungbulakang Palace, still standing today, towers over the valley from the top of a hill. For travelers too tired to make it up, they can ride a horse for a small fee. The original construction of Yumbulagang is believed to be over two thousand years old.
This tour of Tibet is perfect for those who crave adventure but still to spend time learning about Tibet and its history. Travelers will enjoy an introduction to Tibetan culture while acclimatizing to the altitude in Lhasa, get in touch with nature as they make the trek from Ganden to Samye Monastery, then visit Yarlung Valley for a more in depth understanding of Tibetan culture and history. With summer in Tibet right around the corner, travelers are advised to start planning their trip now.
Devin Moore provided this news release above on behalf of local Tibet travel agent TCTS (tibetctrip.com). Devin is a travel writer and independent economic analyst based in Springfield, Missouri USA. His economic research is currently focused on airfare pricing. Devin Moore works to spread awareness of Tibet and its people through publishing Tibet travel information.