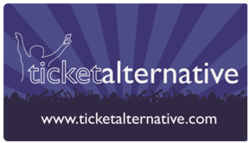 When an established and well-known venue partners with us, we're thrilled to offer their long-time and new customers superior service
Atlanta, GA (PRWEB) October 22, 2012
Ticket Alternative,a boutique ticketing partner, announced today their new partnership with The State Theatre in Falls Church, Virginia. The State Theatre, a unique and treasured venue just outside of the D.C. area, recently teamed up with Ticket Alternative to bring their customers a great ticketing experience including lower fees, event marketing, promotions, and use of the Ticket Alternative call center.
Built in 1936, The State Theatre operated as a popular movie theater until the late eighties. A multi-million dollar renovation in the early nineties turned the cinema into a Washington Metro hotspot for live music and private parties.
"Ticket Alternative has two critical anchors of a ticketing system that we have been looking for - user friendly ticketing and effective marketing. The State Theatre is excited to join forces with Ticket Alternative as we move into our next chapter with a new, larger venue, and a new way of ticketing," said Meredith Johnstone, Talent Buyer for The State Theatre.
Ticket Alternative currently works with several popular venues in the D.C./Metro Washington area, including Rock and Roll Hotel, The Red Palace, DC9, Black Cat, and now The State Theatre.
"When an established and well-known venue partners with us, we're thrilled to offer their long-time and new customers superior service," said Ticket Alternative President Iain Bluett. "We have been a part of the D.C. community for years and we look forward to developing more partnerships with the local venues."
The State Theater patrons can now purchase their tickets or view event information at http://www.ticketalternative.com or by visiting http://www.thestatetheatre.com
About Ticket Alternative:
Ticket Alternative tickets thousands of events and venues annually across the U.S. Based in Atlanta, with an international office in Tottenham, just outside London, Ticket Alternative can ticket almost every type of event, large or small, including concerts, sporting events, theater productions, festivals, and parties. Ticket Alternative's range of services includes an in-house call center, box office software, local ticket outlets, advance ticket sales including subscriptions and season tickets, donation & fund development, event marketing, access control, and event staffing. Ticket Alternative is also one of the largest sellers of event wristbands and custom printed tickets. The company has made the Inc .5000 list of fastest growing private U.S. companies for the past four years.
About The State Theatre, Washington, DC / Northern VA:
Built in 1936, The State Theatre opened as a movie theater in downtown Falls Church. It was the flagship theater of the family-owned Neighborhood Theatres of Northern Virginia. After five decades, The State closed its doors and sat vacant for over ten years as the city of Falls Church flourished around it. In 1996, an avid concert goer and music lover saw the opportunity for a new and different kind of club in the growing community and bought the State Theatre, beginning a multi-million dollar renovation to convert the inside of the art deco building into a live music venue. In 1999, The State Theatre hosted its first live show as a music club. Since then, the venue has become a nationally recognized hot spot for touring bands of all genres and been awarded multiple accolades as the best place to see live music in the Washington DC metro area. In response to the increasing popularity of the club and the flourishing cities of Northern Virginia, The State Theatre underwent a second renovation in 2011 to increase the capacity, build two new tiers of balconies and add a VIP skybox. Today, The State Theatre is a host to a variety of live music shows as well as a popular place to rent for private events.