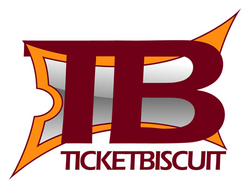 We've been extremely impressed by the Tixsa team, and we're proud they chose TicketBiscuit as their technology platform.
Birmingham, AL (PRWEB) July 9, 2010
TicketBiscuit, a Birmingham, Alabama -based ticketing company, announced this week that it has signed an exclusive agreement with Tixsa, a South African company, to provide ticketing software and services to that market. Under the agreement, TicketBiscuit is licensing its industry-leading software, making enhancements to better serve the South African live entertainment market, and providing ongoing support for the new company.
TicketBiscuit CEO Jeff Gale said the Tixsa relationship in an important step for his company. "We've invested a lot into making TicketBiscuit the smartest and most user friendly ticketing experience on the planet, and now we get the chance to prove it in an entirely new market. We've been extremely impressed by the Tixsa team, and we're proud they chose TicketBiscuit as their technology platform."
"Gorilla" Warfare
The South African ticketing landscape is currently dominated by Computicket, but Tixsa Managing Director Michael Canfield says there's ample opportunity. "The venues and promoters here frankly didn't have a solid, reliable, inexpensive alternative to Computicket in the past. With Tixsa, now they do. The value to the venues and promoters is that Tixsa will empower them to sell tickets online through their own websites and mobile optimized sites instead of sending all of their customers to the '800 pound gorilla' – they can cultivate true relationships with their customers, sell more tickets, and make more money."
If the United States market is any indicator, the opportunity is indeed compelling. TicketBiscuit has grown to over $25 Million in annual gross sales since 2001 by providing a similar alternative to the market-dominating Ticketmaster in the United States. Since their recent launch, Tixsa has already signed several high profile clients including the Alexander Theater and the Voortrekker Monument.
Gale says the relationship between the two companies began as a simple email conversation with fortunate timing. "Tixsa contacted us just as we were compiling our international growth strategy," he recalls. "South Africa was getting a lot of attention due to the 2010 World Cup, and the Tixsa team was ready to take advantage of that momentum. It has been a great learning experience for us, going from initial contact to product launch in just under three months."
Canfield says that Tixsa evaluated several US ticketing companies before pursuing TicketBiscuit as a partner. "We knew that in order to gain a foothold here, we absolutely had to choose a company that had a proven software solution, was innovative and flexible, and had best-in-class reviews from its client install base. TicketBiscuit is all of those things and more; of all the companies we looked at, they stood alone."
About TicketBiscuit:
TicketBiscuit, founded in 2001, provides proprietary software that powers the online ticket sales of over 400 clients in 1300 venues across the United States and Canada. TicketBiscuit's complete suite of services and solutions empowers clients to sell tickets online through their own websites, via call center, and via the TicketBiscuit web-based box office interface. For more information on TicketBiscuit, please visit http://www.ticketbiscuit.com.
About Tixsa:
Tixsa is one more new venture from the folks who have created an entire channel of media initiatives and companies over the past 15 years. From music production to television commercials, film and more, the team at Tixsa has been innovating and winning awards in South Africa and around he world because of its forward looking vision and intense creativity. The recent internet phenomena is but example of what the creative team that founded Tixsa is capable of. The partnership with TicketBiscuit is poised to accelerate the group's mission to establish the most positive and innovative media group in Africa. And early results are equally phenomenal – in the first two months of introducing the system in South Africa, Tixsa has already signed clients with a transaction volume greater than Tixsa's targets for all of 2010. For more information on Tixsa, please visit http://www.tixsa.co.za/.
###