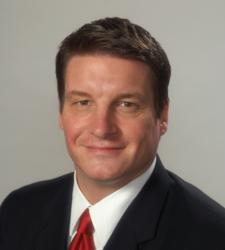 Canton, Ohio (PRWEB) September 28, 2012
TiE Ohio, the Ohio Chapter of The International Entrepreneur, is pleased to announce the winner of the 2012 TiE International Entrepreneur Awards. The awards were created to recognize the achievements of international entrepreneurs helping to reshape and rebuild Ohio's business landscape and to highlight how international entrepreneurs contribute to the local economy.
The Global Entrepreneur Award was awarded to Scott Miller of Miller Weldmaster. This award recognizes an entrepreneur, either foreign born or local born, who started his or her company in Ohio and has a global presence today.
Award criteria considered in selecting the finalists include business success, impact and leadership in the Ohio community, and the innovation and creativity demonstrated in the structuring of the business.
The International Entrepreneurs (TiE) is an organization of entrepreneurs who connect, network, and mentor globally to create the next generation of successful entrepreneurs. Founded in Silicon Valley by immigrant tech entrepreneurs, TiE has 57 chapters around the globe. TiE is now the world's largest organization for fostering entrepreneurship.
Miller Weldmaster Corporation, the first choice globally of all industrial fabric welding, is a 40-year manufacturer and innovator of rotary hot air, hot wedge and impulse welding equipment for the industrial fabric and technical textile industry. Miller Weldmaster manufactures machines for the fabrication and automation of various products from awnings to truck tarpaulins, to flexible digital graphics. Miller Weldmaster has the experience to research, design and build practical systems with the latest in heat-sealing technology. The company headquarters is in Navarre, Ohio and has distributors in 19 countries.