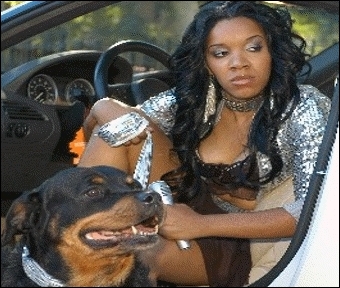 The pain in my heart was too unbearable to live with
New York, NY (PRWEB) August 23, 2006
Tiffany Price of Newark, NJ is an incredible business woman, an awe inspiring ASCAP songwriter, and mesmerizing singer whose life story is being made into a direct to DVD film executive produced by Gerard Spinks, CEO of The Spinks Music Group and Tiffany Price.
When Tiffany Price was a child she lost the most precious gift anyone could dream of losing -- her mother, her father, and her brothers and sisters. At the age of 10, she watched her home get burned to the ground and shortly thereafter was taken and placed in the foster care system.
She was scared, frightened, alone, sad, and simply missed her family. Fighting feelings of despair and anxiety she would turn inward to her God given talents to write songs and sing.
Singing would become her soul polisher, her faith, her ambition, her love, her drive, and her passion. She would learn to express her pain, sorrow, joy, and love through her writing and her music.
Tiffany Price, as a teenager, had to also cope with the loss of her childhood best friend. She became so devastated and depressed from all the loss, that she considered taking her own life. "The pain in my heart was too unbearable to live with," Price says.
Press here to continue with the Tiffany Price story
###