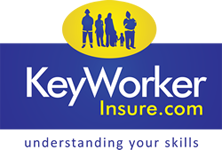 KeyWorkerInsure.com tailors their insurance products specifically to key workers
(PRWEB UK) 31 August 2012
KeyWorkerInsure.com is a specialist insurer that provides cover for people who are currently working or have previously worked in a "key workers" industry. KeyWorkerInsure.com tailors their insurance products specifically to key workers and their policies take into account the skills, training, qualifications and experience that key workers possess and that many insurers do not consider in assessing insurance risks.
The new insurance product available on Tiger.co.uk is available to members of police forces as well as those who work in, or have worked in, the Royal Navy, Royal Marines, Royal Air Force and The British Army. Policy purchasers will receive additional benefits that are not available from conventional insurance companies as well as receiving competitive prices.
The additional training and skills that members of police forces and HM Forces may have - particularly any additional driving skills - are considered when calculating car insurance quotes.
Already recognized amongst car insurance shoppers for its competitive pricing, Tiger.co.uk currently has over 150 motor insurance brands on its comparison panels, together with a growing reputation for accessibility, accuracy and ease of use.
Andrew Goulborn, Commercial Director at Tiger.co.uk commented: "We are really pleased to be introducing another product to the site from KeyWorkerInsure.com. We want to be able to offer competitive car insurance quotes to a wide range of shoppers and having another KeyWorkerInsure.com product on our panel helps us to do just that. We are very happy to support specialist insurance products like this and to offer even greater choice to the users of our site. We would encourage anyone who works – or has worked – in one of these sectors to give Tiger.co.uk a try!"
About http://www.tiger.co.uk:
Tiger.co.uk is a trading name of Call Connection Ltd. Tiger.co.uk is a UK based, independent car insurance comparison site, offering insurance quotes from over 150 motor insurance brands. Call Connection Ltd is authorised and regulated by the Financial Services Authority (number 308374).