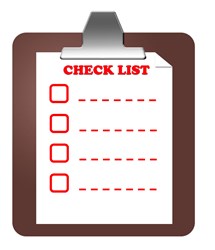 (PRWEB UK) 8 May 2013
A study conducted by the Society of Motor Manufacturers (SMMT) shows that approximately 1.5 million MOT failures could have been avoided if car owners notified the dealers of simple problems prior to the MOT test being carried out. The launch of "passmymot.co.uk" which hosts information on the "Minute or Two" MOT check, is the biggest campaign of its type to be launched in the UK and provides guidance to motorists on simple pre-MOT checks that they can perform on their own vehicles.
A ten point checklist (which is designed to only taking a minute or two), guides car owners through a selection of quick and simple checks including tyres, lights, windscreen wipers and fluid levels. The advice given by the SMMT suggests that drivers might find faults that they can easily rectify themselves, or be in a position to have work carried out prior to the test, so that the vehicle is more likely to pass the MOT first time around.
The checklist includes:
Headlights and Indicators
Checking that the vehicle's lights are working including headlights, sidelights, indicators, rear lights and hazard lights
Brake Lights
Applying the brakes and asking a friend to see if the brake lights are working properly. Motorists could also reverse carefully near a reflective surface, such as a garage door, to check for themselves
Number Plate
A simple check to see whether the number plate is readable – the font must also comply with legal requirements
Tyres
Looking for tyre wear and wheel damage. The minimum tyre tread depth is 1.6mm, however it is recommended that motorists change their tyres before it wears to this minimum depth
Seatbelts
All seatbelts should be in good working order. Pulling sharply on all seatbelts to check if they react correctly is recommended
For the full list, visit http://www.passmymot.co.uk
Mike Baunton, SMMT Interim Chief Executive commented:
"Technicians at manufacturer main dealerships across the UK are ready and willing to help vehicle owners carry out the visual inspection before the test, and to rectify any issues before conducting an MOT".
Andrew Goulborn, Commercial Director for car insurance comparison site Tiger.co.uk, commented:
"We are all very dependent on our cars and minimising the chance of your car failing its MOT is sound advice. The inconvenience of being without a car plus the additional cost of MOT repairs could possibly be avoided by running these simple checks. Contacting a dealer or local garage in advance of an MOT to fix problems could save hassle in the long run. "
About http://www.tiger.co.uk:
Tiger.co.uk is a trading name of Call Connection Ltd. Tiger.co.uk is a UK based, independent motor insurance comparison site, offering insurance quotes from over 150 motor insurance brands. Call Connection Ltd is authorised and regulated by the Financial Conduct Authority (FCA number 308374).
Attribution: http://www.smmt.co.uk/2013/04/just-a-minute-or-two-to-pass-your-mot/