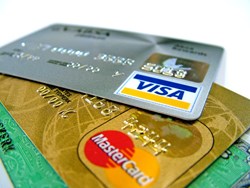 Tiger.co.uk allow shoppers to compare a wide range of different products from well known financial companies.
(PRWEB UK) 15 January 2013
Tiger.co.uk began its expansion into personal finance at the end of 2010, offering shoppers some of the best credit cards on the market. Following that it expanded into offering a loans comparison service a year later and it now offers current and savings accounts too.
The site features personal finance products from known brands including many high street providers and aims to offer deals to people from all financial backgrounds, including those who have been refused credit and are looking to build their credit rating, as well as those looking for the best balance transfer, purchase or savings rates available.
The personal finance comparison services offered by Tiger.co.uk allow shoppers to compare a wide variety of different products from well known financial companies. The advent of 2013 has seen many providers launch some of the best deals available for some time. Currently there are loans available from 5.1% APR and a market leading, limited availability balance transfer credit card which offers shoppers an incredible 4.9% on balance transfers for 36 months - a better deal than any loan on the market at the moment. With the drop in loan rates, rumoured to be the result of a price war between personal loan providers, the new market leading credit card rates and some great deals on current and savings accounts, now is a great time to be sorting out finances for the year ahead.
Andrew Goulborn, Commercial Director of Tiger.co.uk, commented, "We successfully launched our personal finance comparison service with lovemoney.com two years ago. We're very pleased to see it going from strength with our shoppers, particularly in the New Year period when people are focused on getting their finances on track. Our partnership with lovemoney.com means we can cater for a wide range of shoppers - whether they are looking for unsecured personal loans, credit cards, or a new account, there are plenty of great deals available".
About http://www.tiger.co.uk:
Tiger.co.uk is a trading name of Call Connection Ltd. Tiger.co.uk is a UK based, independent motor insurance comparison site, offering insurance quotes from over 160 insurance brands. Call Connection Ltd is authorised and regulated by the Financial Services Authority (number 308374).