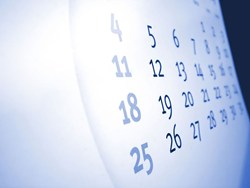 Tiger.co.uk is issuing another raft of tips to ensure motorists are well prepared for any situation.
(PRWEB UK) 2 May 2012
Back in March, Tiger.co.uk issued guidance on Bank Holiday driving that was well received by visitors to the popular car insurance comparison website. As the second Bank Holiday of the year looms, Tiger.co.uk is issuing another raft of tips to ensure motorists are well prepared for any situation as the Bank Holiday rush often causes a big increase in traffic, accidents and vehicle breakdowns.
As a motorist, you do not have any control on traffic volumes but with the likelihood of high activity on the roads, forward planning is essential for avoiding any problems on your journey. Tiger.co.uk suggests taking the following precautions before you take to the roads:

Plan your journey in advance, allowing time for regular stops and breaks.
Allow more time for your trip, assuming there will be heavy traffic.
Make pre-journey vehicle checks including tyre pressure, water levels and oil levels.
Set the car up properly before you leave. Adjust your seating position, configure the headrest and check mirror positions.
Pack relevant driving related documentation such as insurance documents and breakdown cover policy.
Charge your mobile phone.
Take time to load and pack luggage into the boot securely. If possible, avoid packing luggage on seats or placing items on the parcel shelf in order to improve visibility and minimise distractions.
Ensure that you pack enough refreshments such as water and snacks. These can help to keep the driver alert and passengers happy!
Once you are on the way try to incorporate the following into your journey:
Plan breaks – the driver should have a break every 2.5 hours.
Where possible share the driving - this will keep boredom and stress levels down and concentration levels up. Remember, if you are swapping drivers, set the car up accordingly before you set off!
Pack activities for children to keep them occupied such as travel games or music players.
If you are unfortunate enough to suffer a breakdown keep calm and follow these steps:
Turn your hazard lights on and where possible pull over to the side of the road or the safest position possible.
Leave the vehicle and go to a safe place such as a lay-by or well back from the hard shoulder of a motorway.
Call your breakdown provider.
Andrew Goulborn, Commercial Director at Tiger.co.uk said: "For long or short journeys being prepared and organised can pay dividends. It's worth taking the extra time to make checks like these. As a precaution it is wise to have your car insurance details and breakdown membership number to hand too. With any luck you won't need them, but it is always best to be prepared. Hopefully UK motorists following this guide will take the necessary precautions and leave as little as possible to chance."
About http://www.tiger.co.uk
Tiger.co.uk is a trading name of Call Connection Ltd. Tiger.co.uk is a UK based, independent motor insurance comparison site, offering insurance quotes from over 150 motor insurance brands. Call Connection Ltd is authorised and regulated by the Financial Conduct Authority (FCA number 308374).