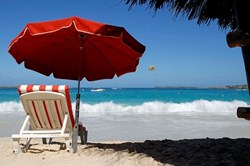 Many motorists may be unaware of how driving laws differ from country to country and can often run into trouble
(PRWEB UK) 14 May 2013
With summer just around the corner, thousands of British motorists will be taking their vehicles with them on their summer holidays both in the UK and abroad. With this in mind Tiger.co.uk has produced a guide to driving abroad, not only to prepare drivers for the journey but also providing information on the different driving laws in Europe, which vary from country to country.
It is important that before any long journey that general vehicle checks are made to ensure a safe and comfortable journey. For instance, the correct tyre pressure is important especially if the vehicle will be laden with luggage. Headlight adjusters will need to be fitted if heading over to Europe. Drivers are also reminded to check the level of EU car insurance cover that is provided in their policy.
The second part of the guide provides some motoring law information for popular destinations such as France, Italy, Spain and Germany.
Motoring legislation differs from country to county. In France a breathalyser kit will need to be carried. In Spain if the driver wears glasses then a spare pair must be carried . In Italy some roads in towns can only be used by locals or those with permits. In Germany, contrary to popular belief, 80% of autobahns have a speed limit.
Many UK motorists are unaware of these regulations and end up coming back from a holiday with fines and convictions, turning their dream holiday into a nightmare. Tiger.co.uk feels that preparing for a holiday trip correctly and adhering to European driving legislation will help to ensure a smoother – and potentially cheaper - journey.
Andrew Goulborn, Commercial Director of Tiger.co.uk commented:
"Driving to holiday destinations is very popular despite rising motoring costs – it can still be much cheaper than flying, especially for families in peak holiday periods. Many motorists may be unaware of how driving laws differ from country to country and can often run into trouble, making their holiday a stressful experience. Having listened to shopper feedback, we thought that this type of additional information would be useful. Visitors to the site can access all of this under the "Info" area of the site, at the top right of the homepage."
About Tiger.co.uk:
Tiger.co.uk is a trading name of Call Connection Ltd. Tiger.co.uk is a UK based, independent motor insurance comparison site, offering insurance quotes from over 150 motor insurance brands. Call Connection Ltd is authorised and regulated by the Financial Conduct Authority (FCA number 308374).