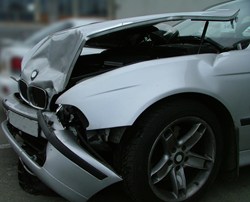 200,000 cars are stolen and 500,000 written off each year in the UK
(PRWEB UK) 17 May 2012
Tiger.co.uk has continued to provide its shoppers with valuable information on various insurance products, and this time its GAP Insurance that the car insurance comparison website has released. GAP insurance is a product that is possibly not as well understood as standard car insurance, but for many it can be a very important product.
The GAP insurance guide firstly provides a clear definition on what GAP insurance is and what is offered to consumers. In summary, GAP insurance covers the difference between an insurer's pay out and the value of the vehicle in the result of a 'total loss' claim. The guide also explains how GAP insurance works by providing different scenarios to illustrate how the product is structured and the different types of cover available. It also suggests which drivers would most benefit from GAP insurance and how to purchase the cover.
The importance of GAP insurance is highlighted by figures which reveal that approximately 200,000 cars are stolen and 500,000 written off each year in the UK. Those who have bought a car using a loan or finance scheme benefit particularly as GAP insurance can fund any negative difference between an insurer's payout and the value of the vehicle at that point. Not all motorists are aware that insurance companies will base their settlement on the value of the vehicle at the time of the incident rather than on the price that was paid for the vehicle when it was bought. This difference can be substantial, and at a time where motoring costs are reaching an all time high losing money on a total loss claim would be unwelcome.
Andrew Goulborn, Commercial Director of Tiger.co.uk commented:
"One of our aims in 2012 was to release as much useful insurance and motoring related information to our shoppers as possible. GAP insurance is an important product that can be tricky to understand. Not every motorist is aware of how they can benefit from taking out this cover and this guide aims to address that. For the majority of people their car is one of the biggest investments they will make so why not protect that investment? Naturally it's up to the shopper to decide but as long as we continue to provide the information than our customers can make an informed decision. "
About Tiger.co.uk:
Tiger.co.uk is a trading name of Call Connection Ltd. Tiger.co.uk is a UK based, independent motor insurance comparison site, offering insurance quotes from over 140 insurance brands. Call Connection Ltd is authorised and regulated by the Financial Services Authority (number 308374).