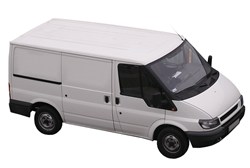 we hope that this guide helps our shoppers find the best cover for their individual situation and circumstances
(PRWEB UK) 15 May 2012
The van insurance guide has been launched in a continued bid to assist shoppers in keeping motoring costs down and their insurance outlay as low as possible. It also aims to provide information on both private van and commercial van insurance as it can become quite confusing, particularly if you are venturing into a business for the first time.
The guide delves into the different categories of use that people should be aware of when obtaining a van insurance quote as this is one of many rating factors that insurers will evaluate. The guide goes on to define the cover available to van drivers, the various elements that affect the premiums customers will pay, the different types of van, their insurance groupings and any other additional insurance cover that may be required. With so many different types of vans available, changing business requirements and policy variables, finding the right level of cover for the right price can often be a challenge!
Making sure you have the right van insurance in place is important, particularly for business owners as very often it is not only the vehicle that needs to be covered but the contents of the van also. At a time where businesses can ill afford to lose money, ensuring that your vehicle and goods are covered can provide peace of mind in an uncertain economic climate.
Andrew Goulborn, Commercial Director of Tiger.co.uk commented:
"The information that we release about van insurance aims to benefit motorists when renewing or buying a van insurance policy. We want our customers to be confident and have the peace of mind that they have purchased the correct insurance product and that their van and the contents of their van are covered. Tiger.co.uk has over 20 van insurance partners for our shoppers to choose from to find the best cover that suits them at the best price. Van insurance can be more diverse than other insurance products as different businesses have different requirements whether you are a mobile hairdresser or an electrician the level of cover you need can vary. We hope that this guide helps our shoppers find the best cover for their individual situation and circumstances."
About http://www.tiger.co.uk:
Tiger.co.uk is a trading name of Call Connection Ltd. Tiger.co.uk is a UK based, independent motor insurance comparison site, offering insurance quotes from over 140 insurance brands. Call Connection Ltd is authorised and regulated by the Financial Services Authority (number 308374).