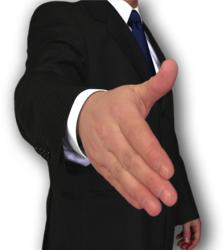 offering quotes from over 150 insurance brands, including 12 telematics brands, via its unique and user-friendly Easyfill quote form
(PRWEB UK) 4 June 2013
The new suite of advertising features a "Save £300 on car insurance" message and targets women, younger drivers and those who could benefit from taking out a telematics based car insurance product.
The Tiger.co.uk affiliate programme offers website owners across all sectors the opportunity to offer Tiger.co.uk's bike, van and car insurance comparison services to their site visitors. Affiliate partners are able to generate commissions based on insurance policies sold to shoppers that are referred from their sites.
Tiger.co.uk was launched in 2009 and is now a well established independent motor insurance comparison site, offering quotes from over 150 insurance brands, including 12 telematics brands, via its unique and user-friendly Easyfill quote form. The growth in the number of telematics products offered on the site means that it now features more of these products than any other comparison site, a claim that has been the inspiration behind the telematics theme in one of the new campaigns.
Andrew Goulborn, Commercial Director for the site, commented: "We have been operating an affiliate programme since March 2011 and since then, have established some strong partnerships. We survey the shoppers who have bought a policy through the site regularly to find out how much they have saved and have found that nearly thirty percent of shoppers are saving £300 or more against their renewal price by using Tiger.co.uk. That, along with the growth of our insurer panel and the additional telematics brands that we have been adding has led to us to develop some new advertising for affiliate partners to use to promote the programme. We hope that these new online ads offer both our existing and new affiliate partners support in generating revenue from the programme."
The new online advertisements and more information on how to offer your customers car insurance quotes via the Tiger.co.uk affiliate programme can be found here (http://www.tiger.co.uk/affiliate-signup/affiliate-marketing/).
About Tiger.co.uk:
Tiger.co.uk is a trading name of Call Connection Ltd. Tiger.co.uk is a UK based, independent motor insurance comparison site, offering insurance quotes from over 150 motor insurance brands. Call Connection Ltd is authorised and regulated by the Financial Conduct Authority (FCA number 308374).