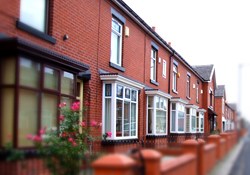 Our partnership with lovemoney.com means we can cater for a wide range of shoppers
(PRWEB UK) 15 April 2013
The launch of the new comparison service offering shoppers access to many different mortgage products from well known brands should come as welcome news to consumers looking to shop around for the best deals and rates on mortgages.
The mortgage comparison service allows shoppers to compare many different types of mortgages, over different terms on a repayment or interest only basis. It features mortgage calculator tools that enable those using the service to find out how much they can borrow based on their income and what the typical repayments might be based on the rate and term of the loan. Shoppers are able to review the deals available to them, evaluate the best product to meet their needs and make a full application online.
Tiger.co.uk, better known for helping shoppers to compare car insurance, has over a hundred and sixty insurance brands on its comparison panel, together with a growing reputation for ease of use and provision of affordable insurance.
Andrew Goulborn, Commercial Director for the site, commented: "We successfully launched our current account and savings account comparison services with lovemoney.com in July last year and have been keen to follow on from that by offering more good quality financial products. Whilst we continue to focus our efforts on delivering affordable car insurance quotes to shoppers, we are very pleased to be able to introduce more comparison services in keeping with our commitment to offer a wide range of brands and a simple and quick application process. Our partnership with lovemoney.com means we can cater for a wide range of shoppers; whether they are looking for the best rates on current mortgage products or a market leading credit card.
About Tiger.co.uk:
Tiger.co.uk is a trading name of Call Connection Ltd. Tiger.co.uk is a UK based, independent car insurance comparison site, offering insurance quotes from over 150 motor insurance brands. Call Connection Ltd is authorised and regulated by the Financial Services Authority (number 308374).