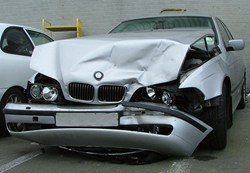 red cars being involved in the fewest accidents and silver and grey cars being involved in nearly 50% more.
(PRWEB UK) 3 May 2012
Tiger.co.uk, the popular car insurance comparison site, has today unveiled its analysis of Britain's safest and most accident-prone drivers. The website's statisticians pored over almost a million sets of car insurance quote data in order to produce the summary. The data looks at different car makes and colours and correlates these with claimed driver accident rates in the five year period before the quote was calculated.
Overall, 13.3% of drivers claimed to have had an accident within this period but the Tiger.co.uk analysis shows some massive differences between different types and colours of car.
Most surprising perhaps is the de-bunking of the mythical safe driving of Britain's Volvo drivers, second only to drivers of Porsches when it comes to the number of accidents reported per driver. At some 21.4%, this clocks in at around three times more than Daewoo drivers who carefully drove their way to a 7.3% accident rate.
Less surprisingly, when it comes to make of car, there appears to be a broad correlation between the power of the vehicle and the accident rate, with Jaguar, Lexus, Audi and Saab all scoring at well above average.
The examination of car colour also reveals some interesting results, with red cars being involved in the fewest accidents and silver and grey cars being involved in nearly 50% more.
Andrew Goulborn, Tiger.co.uk's Commercial Director added: "When we looked at the combination of make and colour we found that Britain's most accident-prone drivers appear to own either a grey Lexus, a white BMW or a grey Saab. But hats off to the owners of yellow Daewoos, black Austins and red Daihatsus. Our data showed that these cars are involved in the fewest accidents. Any driver who's had a recent accident will find that they'll be paying more for their insurance policy so it's always worth making the effort to compare car insurance prices using a reliable site like Tiger.co.uk. In the meantime, take a look at our table and see whether your own driving experience matches our analysis".
About http://www.tiger.co.uk:
Tiger.co.uk is a trading name of Call Connection Ltd. Tiger.co.uk is a UK based, independent motor insurance comparison site, offering insurance quotes from over 140 insurance brands. Call Connection Ltd is authorised and regulated by the Financial Services Authority (number 308374).