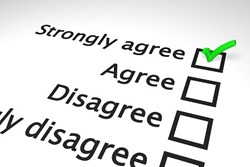 nearly 30% of shoppers saving more than £300
(PRWEB UK) 6 December 2012
Tiger.co.uk surveyed shoppers who bought a policy between August 2012 and November 2012 and asked questions which related to savings, speed and how easy the car insurance comparison site was to use compared with other sites. The results showed an improvement on the last survey with over 80% of the shoppers saving £50 or more and nearly 30% of shoppers saving more than £300. This is encouraging news for UK motorists looking for cheap car insurance.
The monthly car insurance price monitor Tiger Watch also published by Tiger.co.uk shows that prices are dropping slightly compared to a year ago, but some motorists are still suffering from the impact of inflation. The UK's women drivers are currently seeing increases in premiums due to the impending EU Gender Directive which will be introduced on the 21st of December 2012 and as such, they are one group who will certainly be on the lookout for a better deal.
Tiger.co.uk has been surveying its shoppers for nearly two years now, to support continuous improvement of its car insurance comparison service. The survey also asked how easy the site was to use compared with other sites and how quickly shoppers were able to complete their quotes, both of which also obtained fantastic results; 91% of the shoppers surveyed said that the site was easy or very easy to use and 92% said the site was either quick or very quick to obtain quotes from, when compared to other insurance sites.
Andrew Goulborn, Commercial Director for Tiger.co.uk commented: "We are very pleased to see the results continue to demonstrate not only that we we are succeeding in delivering cheaper car insurance quotes to our customers at a time when driving is becoming more and more expensive but also providing a fast and easy to use service. These results show a general improvement upon the last survey implying that the efforts we are making to improve the site, introduce new brands and offer good deals are paying off. This will definitely provide incentive to continue to improve our service going forward!"
About http://www.tiger.co.uk:
Tiger.co.uk is a trading name of Call Connection Ltd. Tiger.co.uk is a UK based, independent car insurance comparison site, offering insurance quotes from over 150 motor insurance brands. Call Connection Ltd is authorised and regulated by the Financial Conduct Authority (number 308374).