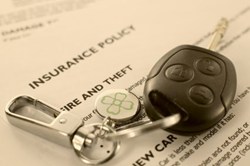 results show a 6.6% year-on-year price drop
(PRWEB UK) 13 December 2012
Car insurance prices are falling dramatically according to Tiger Watch, the UK's most up to date car insurance price monitor from Tiger.co.uk. The comparison site analyses thousands of car insurance quotes each year to produce its monthly price monitor and the December results are good news for most motorists whose policies are up for renewal.
The headline figures from the study show a 6.6% drop in quote prices compared to those seen in December 2011. Although rates rose slightly (by 0.4%) compared to November prices, the rates across three months are the lowest seen for more than two years as fierce competition between insurance providers brings cheer for UK motorists.
However, the overall year-on-year price drop masks some major variations, most markedly by gender, as Tiger.co.uk's Commercial Director, Andrew Goulborn, explains: "We've seen a massive change in price by gender over the last 12 months. Traditionally many women, especially young women, have paid less than men for their car insurance. In January this "gender gap" was around 10.5%. With prices having dropped more for men than for women over the last year, this gap is now down to less than 1%.
This is primarily being caused by insurers readying themselves for the implementation of the EU Gender Directive on 21st December. This will outlaw the use of gender as an insurance rating factor. Women under 25 in particular need to be aware that their policy prices could leap by up to a quarter. We would recommend that anyone looking to compare cheap car insurance uses Tiger.co.uk to access over 90 brands including more telematics insurance providers than any other comparison site".
About http://www.tiger.co.uk:
Tiger.co.uk is a trading name of Call Connection Ltd. Tiger.co.uk is a UK based, independent car insurance comparison site, offering insurance quotes from over 150 motor insurance brands. Call Connection Ltd is authorised and regulated by the Financial Conduct Authority (number 308374).