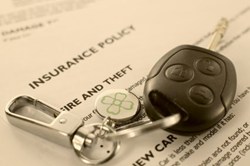 rates for 20 year olds up 21.3%
(PRWEB UK) 24 January 2013
Tiger.co.uk, the independent car insurance comparison site, analyses thousands of car insurance to produce its monthly price monitor, Tiger Watch. The monitor provides the most up to date snapshot of policy pricing and is used as a benchmarking tool by both the car insurance industry and by car owners.
The implementation of the EU Gender Directive in December 2012 has been widely covered in the press. The Directive outlaws the use of gender as an insurance rating factor and, prior to "G Day" on December 21st, industry observers predicted big hikes in women's, especially young women's, car insurance rates. The January 2013 Tiger Watch results confirm that this has been the case.
Overall, the results show that car insurance prices have dropped by about 2.1% compared to those recorded by Tiger.co.uk in January 2012. The month-on-month position is less encouraging, however, showing that rates have increased by 2.2% since December.
These results mask the massive differences recorded for male and female drivers. The female driver profiles analysed for Tiger Watch showed a 5.2% annual increase whereas the male profiles saw rates drop by an average of 8.6%. Within this, younger women drivers have fared the worst, with rates for 20 year olds up 21.3% and prices for 25 year olds showing a 14.9% year-on-year increase.
Commenting on the January Tiger Watch results, the site's Commercial Director, Andrew Goulborn, offered the following advice: "The EU Gender Directive appears to have lived up to expectations in terms of the significant increases in rates that younger women drivers are seeing. Male drivers, on the other hand, are seeing premiums drop, particularly for young drivers' car insurance. We would encourage all drivers to shop around at renewal by getting a range of car insurance quotes from Tiger.co.uk. Young women drivers may benefit from considering telematics insurance (sometimes called black box insurance) policies, that base premiums on actual driving behaviour collected via an in-car device. We believe that Tiger.co.uk has more telematics brands on offer than any other car insurance comparison site".
About http://www.tiger.co.uk:
Tiger.co.uk is a trading name of Call Connection Ltd. Tiger.co.uk is a UK based, independent car insurance comparison site, offering insurance quotes from over 150 motor insurance brands. Call Connection Ltd is authorised and regulated by the Financial Services Authority (number 308374).