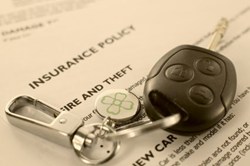 Generally what we are seeing here is great news for motorists with premiums falling
(PRWEB UK) 9 May 2013
Tiger.co.uk is an independent car insurance comparison site and every month it analyses hundreds of car insurance quotes in order to produce Tiger Watch, the UK's most up to date car insurance price monitor.
The May 2013 Tiger Watch results reveal what is generally excellent news for motorists whose car insurance renewals are about to land on doormats around the country. Overall, the results show a 4.9% drop in premiums compared to a year ago, with male drivers (and particularly younger male drivers) being the major beneficiary of price drops. Compared to prices monitored a month ago, Tiger Watch also shows prices dropping by almost 1.5%.
However Tiger Watch has consistently reported increases for younger female drivers since before the implementation of the EU Gender Directive in December 2012. The May figures show that the 20 year-old female driver profile that Tiger.co.uk uses for its analysis has seen a 37.2% year-on-year increase in its pricing. As insurance providers adjust their pricing policies to meet the new EU legislation, the UK's young women motorists are suffering at a time when all other driver profiles are seeing prices drop.
Commenting on the latest Tiger Watch results, the site's Commercial Director, Andrew Goulborn, commented: "Generally what we are seeing here is great news for motorists, with premiums falling back to the kind of pricing we saw about two and a half years ago. The near 5% year-on-year drop that we've seen this month will help Britain's hard pressed motorists. However the massive price increases that younger women are seeing – and that we predicted would result from the EU Gender Directive – are shocking. We advise all motorists to shop around to get a great renewal deal and for younger drivers in particular to consider telematics car insurance as a potential way to reduce premiums."
About http://www.tiger.co.uk
Tiger.co.uk is a trading name of Call Connection Ltd. Tiger.co.uk is a UK based, independent motor insurance comparison site, offering insurance quotes from over 150 motor insurance brands. Call Connection Ltd is authorised and regulated by the Financial Conduct Authority (FCA number 308374).