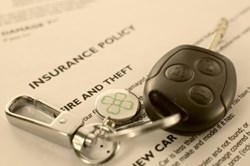 We've seen some distinct shifts in pricing by gender over the last nine months
(PRWEB UK) 16 November 2012
Tiger Watch is the unique car insurance price monitor produced by Tiger.co.uk. Every month the independent car insurance comparison site analyses hundreds of quotes in order to produce the UK's most up to date snapshot of policy pricing trends. The November 2012 Tiger Watch report indicates that whilst prices have edged up 1.8% compared to those recorded a month ago, the year-on-year scenario shows quotes dropping by an average of 5.4%.
The data reveals that the annual drop in motor insurance costs is being felt more by older drivers, many of whom could be seeing prices drop by over 10%. Younger drivers – for example 20 year olds – have fared less well: Tiger Watch indicates that female drivers of this age saw prices drop by only 0.3% whereas their male counterparts actually saw rates increase by 1.6%.
With the EU Gender Directive coming into effect in December, Tiger Watch has also been monitoring the relative pricing of male and female policies. Andrew Goulborn, Tiger.co.uk's Commercial Director, commented: "We've seen some distinct shifts in pricing by gender over the last nine months as insurance providers prepare for the application of the EU Gender Directive on December 21st. After this date UK insurers can no longer use gender as a specific rating factor.
What we've seen since March this year is an erosion of the traditional gender gap. Over this period car insurance quotes for our male profiles have reduced by an average of 8%. Over the same period we've seen rates increase for females by an average of 1.1%. What was an average "gender gap" of 12.4% in March is now down to just 2.4%.
We would encourage all drivers, especially women, to use an independent car insurance comparison site like Tiger.co.uk rather than just accepting a renewal quote from their insurer".
About http://www.tiger.co.uk
Tiger.co.uk is a trading name of Call Connection Ltd. Tiger.co.uk is a UK based, independent motor insurance comparison site, offering insurance quotes from over 150 insurance brands. Call Connection Ltd is authorised and regulated by the Financial Services Authority (number 308374).