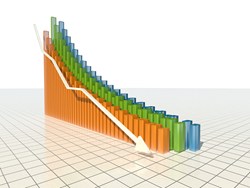 premiums have dropped on average by 4% compared to those on offer a year ago
(PRWEB UK) 14 September 2012
Tiger Watch is the UK's most up to date car insurance price monitor, providing a monthly snapshot of changes in policy pricing through the analysis of thousands of car insurance quotes. The price monitor, produced by car insurance comparison site Tiger.co.uk, has published its September 2012 results and these bring some cheer to Britain's hard-pressed motorists.
The headline figures show that premiums have dropped on average by 4% compared to those on offer a year ago and are some 2.9% lower than prices recorded last month.
Insurance policy premiums in September 2012 are comparable with those recorded in September 2010, with the most significant annual price drops being recorded for male and female drivers aged between 35 and 55. These driver profiles saw their car insurance quotes drop by between 9.3% and 17.9% compared to a year ago.
Tiger Watch also shows that the UK's women drivers are also faring better in September, following several months in which policy prices for females have been increasing whilst their male counterparts have been enjoying rate reductions. In the six months to August 2012, the UK's female drivers saw their relative pricing swing from a 12%+ advantage to a worse than parity position. In September, however, this trend reversed, with women motorists seeing an average month-on-month decrease in prices of some 4.7%. This contrasts with a decrease in male pricing of just 1.1%.
The changing fortunes of Britain's male and female drivers can be clearly illustrated, with the impending implementation of the EU Gender Directive creating great volatility in women's car insurance prices.
Andrew Goulborn, Tiger.co.uk's Commercial Director, commented on the latest Tiger Watch results: ""Generally we are seeing pricing trends that are better news for motorists. Prices are largely back to where they were two years ago as competition between insurance providers remains fierce. The driver profiles that we look at in the 35-55 year-old range are benefitting from this the most with double digit price drops compared to a year ago. There's been an interesting correction in female policy pricing too, with the recent trend towards increased prices for women drivers reversing in September. We would recommend that all drivers compare car insurance prices at renewal using Tiger.co.uk in order to access almost 100 car insurance brands including a choice of more telematics insurance brands than any other comparison site".
About http://www.tiger.co.uk:
Tiger.co.uk is a trading name of Call Connection Ltd. Tiger.co.uk is a UK based, independent motor insurance comparison site, offering insurance quotes from over 150 insurance brands. Call Connection Ltd is authorised and regulated by the Financial Services Authority (number 308374).