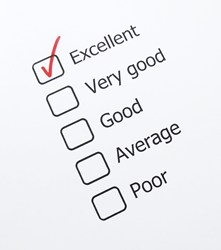 91% stated that the site was either quick or very quick to obtain quotes from, compared to other comparison sites
(PRWEB UK) 17 August 2012
Tiger.co.uk's survey was carried out on shoppers who bought a policy between April and August 2012 and asked questions relating to savings, speed and ease of use of the car insurance comparison site. The results have shown an improvement on the previous survey, which presents encouraging news for motorists looking for cheap car insurance.
As evidenced in the monthly car insurance price monitor Tiger Watch, pricing is relatively stable for car insurance currently but there are still some motorists who are suffering from the impact of inflation. The UK's women drivers are currently witnessing increases in premiums due to the EU Gender Directive which will be introduced in December 2012, and as such, they are one group who will certainly be on the lookout for a better deal.
As part of an initiative to obtain regular feedback from shoppers in order to ensure continuous improvement of the comparison service, the survey also asked how easy the site was to use and how quickly shoppers were able to obtain quotes, both of which also obtained favourable results; 92% of shoppers stated that the site was easy or very easy to use and 91% stated that the site was either quick or very quick to obtain quotes from, compared to other comparison sites
Andrew Goulborn, Commercial Director for the comparison site commented: "We are really pleased that the results demonstrate that we are succeeding in delivering cheap car insurance to our shoppers at a time when motoring is becoming more costly. The results show an improvement upon the previous survey which suggests that the efforts we are making to introduce new brands and offer good deals are paying off. This will certainly fuel efforts to continue to improve our service in the future!"
About http://www.tiger.co.uk:
Tiger.co.uk is a trading name of Call Connection Ltd. Tiger.co.uk is a UK based, independent car insurance comparison site, offering insurance quotes from over 150 motor insurance brands. Call Connection Ltd is authorised and regulated by the Financial Services Authority (number 308374).