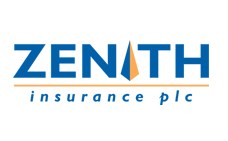 Zenith Plus is an added value product from Zenith Insurance that includes legal expenses and breakdown cover
(PRWEB UK) 10 April 2012
Zenith Plus is an added value product from Zenith Insurance that includes legal expenses and breakdown cover.
Legal expenses insurance can help drivers to claim compensation if they are involved in an accident that is not their fault. Both legal expenses insurance and breakdown cover are often sold as add-ons to a standard car insurance product.
Andrew Goulborn, Commercial Director for the compare car insurance site, commented: "We pride ourselves on providing a range of products to suit the varied needs of shoppers coming to the site to obtain car insurance quotes. We already offer the standard Zenith car insurance product and as such are pleased to be able to offer the enhanced product as well. The addition of this product to the panel means that we now offer shoppers access to 150 brands across bike, van and car insurance."
About http://www.tiger.co.uk:
Tiger.co.uk is a trading name of Call Connection Ltd. Tiger.co.uk is a UK based, independent car insurance comparison site, offering insurance quotes from over 140 motor insurance brands. Call Connection Ltd is authorised and regulated by the Financial Services Authority (number 308374).