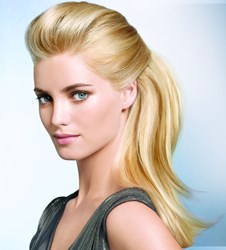 Miami, FL (PRWEB) January 15, 2013
TIGI Hair Care Products include several salon lines of unique and innovative styling formulas and packaging along with a self-professed fashion forward attitude. Each hair care product is uniquely and quirkily named for its ability to care for hair. The Moisture Maniac Conditioner revives dry, dull hair. The Dumb Blonde Reconstructor deep conditions blonde hair and highlights. The Control Freak Serum helps manage curly hair keeping it smooth and frizz-free. For its diversity in maintaining all types of hair, TIGI hair products are the newest best-selling line of hair products at TheBeautyPlace.com. Each product line is featured.
Far from serious, TIGI Bed Head products help create thousands of hairstyles. It includes the customer favorite TIGI Manipulator. It is a thick, flexible, and putty-like styling product allowing the user to manipulate short or long hair. It is used to create dreadlocks, messy hair, spikes, and to add texture to any hairstyle. The TIGI Masterpiece Shine Spray is a backstage hairstyling staple. Fashion brands from around the world use the spray to give model hair serious and hold. The TIGI Ego Boost is a leave-in conditioner. It repairs dry and damaged hair helping to smooth away frizz and protect hair from chemical treatments.
TIGI Catwalk products help create runway-inspired hairstyles. It includes the Catwalk Your Highness line for creating maximum volume. The Catwalk Curlesque line helps curly hair look more defined and nourished. The Catwalk Sleek Mystique creates hairstyles with super-smooth and shiny results.
TIGI S-Factor products help achieve polished hairstyles. The S-Factor Creamy Molding Wax gives lightweight texture, shine and definition to hair. It also gives hair humidity resistance. The S-Factor Spun Satin Styling Souffle is a lightweight mousse with styling proteins that give hair softness while styling. The best-selling S-Factor Smoothing Lusterizer is a favorite of thick and curly hair types. It locks in hair's natural moisture while helping to manage hair.
TheBeautyPlace.com is an online store offering the leading top brands in skin care and hair care from all around the world at affordable prices. From skin care to hair care and everything beauty, TheBeautyPlace.com strives to offer clients and prospective clients excellent customer service and fast shipping of beauty products right to their door.
Follow and Like TheBeautyPlace.com:
On Pinterest: pinterest.com/thebeautyplace/
On Twitter: @TheBeautyPlace
On Facebook: Facebook.com/pages/TheBeautyPlacecom/125435188536?ref=ts
TheBeautyPlace.com Blog: blog.thebeautyplace.com
Jennifer Ramirez
TheBeautyPlace.com
877-392-8827