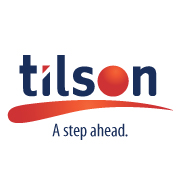 This is the single most important and complicated law ever to be enacted. The compliance regulations are being released almost daily and the complexity is overwhelming. -Brent Tilson, CEO
Indianapolis, IN (PRWEB) April 30, 2013
Tilson has launched a campaign to help businesses decide if they will pay or play with healthcare reform. Healthcare reform, which was signed by President Barack Obama in 2010, will impact every business differently. Businesses now face the decision on whether they will pay the penalties for not offering healthcare coverage OR play and offer affordable benefits to employees. The biggest impact for employers will be for those with 30-75 employees.
According to Brent Tilson, President and CEO of Tilson, "This is the single most important and complicated law ever to be enacted. The compliance regulations are being released almost daily and the complexity is overwhelming. The majority of small to mid-sized companies don't know what is about to hit them. In less than six months businesses will be making critical decisions that will greatly impact their businesses' future."
How significantly will the law affect businesses? If businesses choose to play and offer healthcare they must be prepared for the additional paperwork and reporting requirements coming their way. This will require a significant time investment for businesses. If a business chooses not to bother with the time and burden of dealing with all the reporting requirements and thus "pay," they then will be penalized accordingly, but the damage does not stop there.
In the end, Tilson anticipates that other possible damages for employers who choose not to offer healthcare could include higher employee turnover, lower quality of employees and lower employee performance. In addition, employers should ideally increase wages for employees if they choose not to offer healthcare so that employees can afford coverage on their own. This is not exactly good for the overall health and future growth of a business. And Tilson believes that these are just a few of the effects healthcare reform will have on businesses.
Tilson is one of the few organizations taking the lead on providing clarity and resources for businesses on healthcare reform. Questions business owners are asking are answered on their healthcare reform website, while Tilson is also providing free seminars to further educate businesses on the issue.
Tilson is a leading provider of customized human resource solutions to small to mid-sized businesses. Their services include payroll and benefits administration, medical and workers' compensation programs, healthcare compliance, personnel records management, liability management, recruiting and selection, performance management and training and development services. The company's core services are complemented by their web-based platform that provides clients and employees with HR information and resources. The company currently provides services to companies throughout the country.