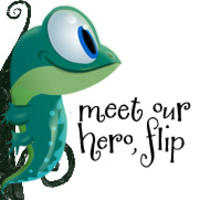 "Tilt HD is an app designed for iPad and is totally addicting." ~ BuyMeAniPhone.com
San Francisco (PRWEB) April 22, 2010
XEOPlay, the company that brought you the first accelerometer game on the iPhone, offers iPad owners an Earth Day gift. On April 22, hundreds of players all over the world are playing Tilt HD: Flip's Adventure in 1.5 Dimensions the amazing new game that sets Flip, the mighty tadpole, against pollution and the forces of evil. It's Free on Earth Day! Players begin by helping Flip rid the game's environment of Blight and continue with the little eco-hero to chomp carbon and ash from air and catch seeds to restore sunshine and friends. They then go on to the global scoreboard at TiltWorld.com and Tilt together to clear the world of Blight.
On this Earth Day, players broke the 1 Million TiltPoint™ barrier and tilted the real world with this beautifully rendered eco-recovery simulator as they tweeted about Earth Day activities, and shared photos with like-minded players on Twitter, Flicker, and YouTube and Facebook.
This week's mission: Flip needs 100,000 more Tilt Points™ to clear the air of the ash over Europe from the Eyjafjallajokull volcano. Game on!
Hop on over to the App Store and pick up Tilt HD: Flip's Adventure in 1.5 Dimensions it's free for Earth Day exclusively on the iPad.
Stay tuned as Tilt: Flip's Adventure in 1.5 Dimensions launches on the iPhone and iPod Touch next month.
About XEOPlay
XEOPlay makes games that unlock human potential to improve quality of life through play. The company incorporates industry leading research on emotion and the fun of games of its sister company XEODesign.com. For more information on XEOPlay, visit http://www.XEOPlay.com.
###