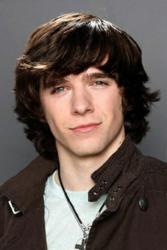 I know that I have been given the chance to have an impact on people's lives and I take that incredibly seriously. One of my biggest goals in life is to be a good influence on the people who are looking up to me.
Atlanta, GA (PRWEB) May 17, 2013
He is in concert this coming Sunday at the 'Taste of Addison Festival' in Addison, Texas. Concert is May 19th from 2 pm - 3 pm. He may even play his new song "Tears for Hallelujah" that he says, "I wrote in wake of the tragedies that have been happening."
Before he auditioned for American Idol, Tim was playing the local music circuit and pursuing a career in entertainment after he participated in the Actors, Models and Talent for Christ (AMTC) SHINE talent showcase where he received interest from top agents in singing, modeling and acting. Tim's Christian faith has had a profound impact on his life and music. His song "Lullaby" was written for orphans he met while on a humanitarian trip to South Africa in 2007.
During the 2010 season of American Idol, his talent, determination and upbeat attitude won the hearts of fans all over the world, and earned him the number seven slot in the competition as well as the chance to perform on the AI 2010 summer concert tour.
After finishing his American Idol tour he composed and recorded his own material, including his ever popular "Heart of Me". Tim says, "I wrote 'Heart of Me' while I was on tour. I was in my hotel room and all I could think about was home and my family. It hit me that while I was out traveling the country doing what I love, a big part of my heart was back home with them." The sentimental ballad is bolstered by swirling guitar riffs and heartfelt lyrics like, "Don't know where I am but this isn't home/Another empty room/I feel so alone/Just wanna go home/One more city passed/I wonder when I'll see/The place that has the heart of me/Just wanna be free."
Tim released his first music video "Someday" one year ago and has several clips and humorous covers on his website. The six-song EP includes "Heart of Me," "Lullaby," "Wheels Touch Down," "P.S.," "I and You," and "Blur."
His musical style was influenced by such musicians as Jim Croce, John Denver, Third Day, James Taylor, Michael Buble, Coldplay and Matt Nathanson. Performing in various musical theater productions and playing at local music venues, Tim also discovered his avid talent for songwriting. About writing, he says, "I want the chance to play and sing music that I write and that really matters to me." He continues to write new music, pursue acting opportunities and perform concerts around the country. He adds, "I sing and perform because I love to and it's incredibly fun and people seem to really enjoy it. I have always enjoyed performing other people's songs because there are a lot of great songs out there. As for writing though, I do that for different reasons."
AMTC, a 501c3 non-profit ministry dedicated to making good bolder in film, fashion, music and theater, is currently holding auditions in major cities across the country for the next official SHINE talent showcase being held July 2-7, 2013 at the Gaylord Palms. They are looking for performers ages 4 and up who want to become positive role models in the entertainment industry.
Taste of Addison Festival will be held at Addison Circle Park, 4970 Addison Circle Drive, Addison, Texas.
For more information about an AMTC audition or to register please visit: http://www.amtcaudition.com.